Your Dafabet journey starts with instant VIP recognition. Under VIP Bronze, you will get a weekly Reload and Cash back bonus. Weekly refund will be issued every . Reload bonuses will be issued every after deposit made until the maximum amount for the week has been reached.
What's new?
All players with VIP Bronze status will be eligible for special rates on cashbacks and rebate. Below is the complete list of special rates.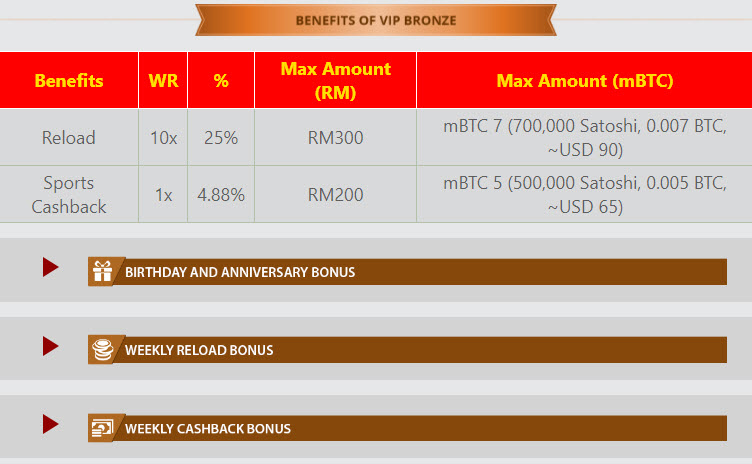 Not yet a member? Sign up here!
Leave a comment