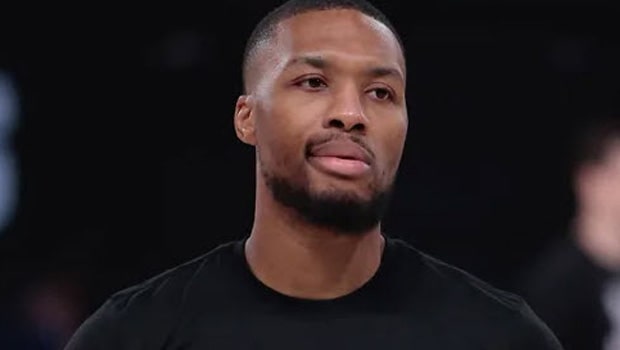 No more Damian Lillard trade rumors! Lillard was traded on Wednesday in a three-team deal that also involved the Suns that saw Jrue Holiday and Deandre Ayton on the move as well.
The Bucks received:
Damian Lillard (via Trail Blazers)
The Trail Blazers received:
Deandre Ayton (via Suns)
Toumani Camara (via Suns)
Jrue Holiday (via Bucks)
2029 1st-round pick (via Bucks)
Two first-round pick swaps with Bucks (2028, 2030)
The Suns received:
Grayson Allen (via Bucks)
Keon Johnson (via Trail Blazers)
Nassir Little (via Trail Blazers)
Jusuf Nurkic (via Trail Blazers)
With recent interviews by Bucks star forward Giannis Antetokounmpo indicating that his time with the team may be coming to an end, this was the perfect response by the Bucks' front office to retain the focus of the face of their franchise.
Lillard is a perfect fit for the Bucks as he is the dynamic perimeter deep threat they needed and someone who can take pressure off Giannis and close games if the score is tight. Not to mention that he can make teams pay if they decide to double-team Giannis.
The Bucks also have great defensive weapons with Giannis, Brook Lopez and Khris Middleton to mask Lillard's deficiencies on that end of the court. Last season, the Bucks were in the top 10 in the league in 3-point percentage (36.9) and 3-point attempts (40.4). Milwaukee has the chance to be even more lethal from beyond the arc now with Malik Beasley and Lillard in the backcourt along with Middleton.
On the September 29 episode of "No Chill w Gilbert Arenas," which aired on Fubo Sports, Gilbert Arenas discussed the deal and shared a text that Lillard sent him regarding the trade.
"Blazers did right by Dame, putting him in a situation where he can be successful. You know, that was the big worry. You know will they do right? Will they send him somewhere where he can't win, and he's in the same situation… they did right by him by putting him with the best team in the East last year," Arenas said.
Lillard's Text to Gilbert Arenas:
Arenas: "He texts me about an hour ago, and I asked him, 'Are you happy?'
[Dame] wrote: "I am, you know, I think it will finally come to light that I'm one of those guys at the very top. They have discredited me for years without acknowledgement how I was never on even close to even playing field with everybody else…"
Leave a comment