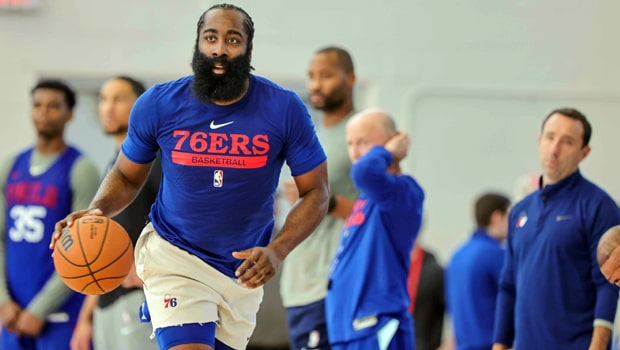 James Harden is said to be determined to be traded to a specific team, revealing his intentions to leave Philadelphia. The former NBA MVP has his sights set on the Los Angeles Clippers as his preferred destination, as reported by Sam Amick of The Athletic. Despite speculation that the Philadelphia 76ers are working to retain Harden, the 33-year-old is resolute in his desire to join the Los Angeles Clippers.
However, it appears that any potential deal involving Harden may not materialize in the immediate future. Daryl Morey, the president of basketball operations for the 76ers, is reportedly demanding a significant return for Harden. This has led rival teams to believe that Morey has little intention of parting ways with the star player.
In an attempt to exert pressure on the 76ers, Harden has chosen to exercise his $35.6 million player option for the upcoming season. Morey, known for his patient approach with disgruntled players, previously demonstrated this with Ben Simmons. Resolving the drama surrounding Simmons took more than an entire season.
While there have been whispers of another contender expressing interest in Harden, the current market does not appear to be highly competitive. Morey is unlikely to allow a star player to be acquired by another team at a discounted rate. Unless a compelling offer emerges, it seems unlikely that Harden will be moving on from Philadelphia anytime soon.
Leave a comment