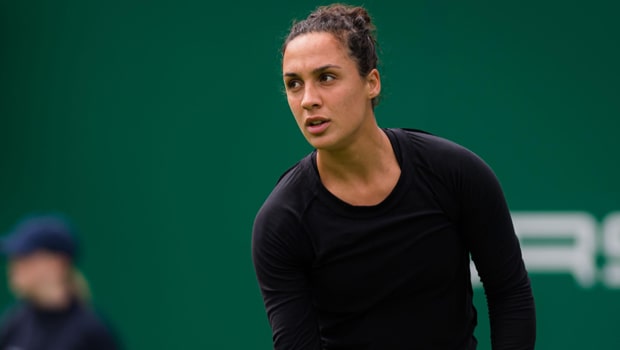 Martina Trevisan's conduct on the tennis court has raised concerns about her sportsmanship.
During a match at the Hamburg European Open, the Italian women's tennis player suffered a surprising defeat to the 207th-ranked German player, Noma Noha Akugue, in a hard-fought battle that ended 5-7, 6-4, 7-5. Following the match, Trevisan's handshake with her opponent was noticeably cold and devoid of any emotion, drawing sharp criticism from the tennis community.
The tension between the players was evident earlier in the match when Trevisan was threatening to break Noha Akugue's serve at 3-3 in the second set. Noha Akugue responded by hitting a ball directly at Trevisan, even while trailing 0-40, causing further frustration for the Italian player.
Noma Noha Akugue, a 19-year-old wild card entrant participating in her first-ever WTA main draw, has been making waves in Hamburg, her birthplace, with an impressive ascent in the tennis world. She had already secured two victories against Top 100 players before defeating Trevisan.
Notably, Noha Akugue also became the youngest winner of the German National Championships at just 17 years old in 2020, a testament to her promising talent.
In contrast, Martina Trevisan is a 29-year-old clay court specialist who has seen success at Roland Garros, reaching the semifinals in 2022 and the quarterfinals in 2020. Her highest ranking came in 2023 at No. 18.
However, this is not the first time Trevisan has faced criticism for her on-court behavior. In 2020, during a match against American teenager Coco Gauff at the French Open, she displayed unsportsmanlike conduct by applauding Gauff's double faults and loudly cheering in Italian between points.
With this latest display of poor sportsmanship and the attention it has garnered, Martina Trevisan may need to consider taking sportsmanship lessons to improve her behavior on the court.
Leave a comment