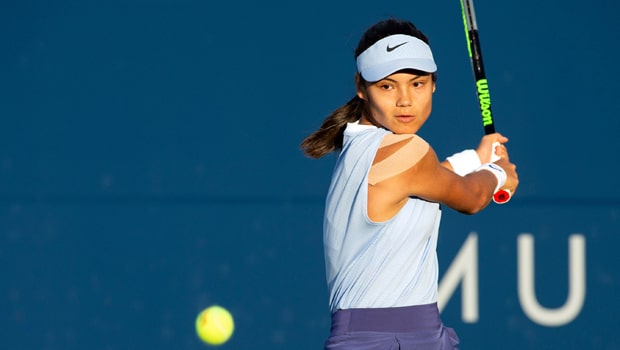 Emma Raducanu, the 20-year-old who achieved a remarkable victory at the US Open in 2021, has been under the guidance of five coaches over the past two years.
According to Max Eisenbud, the senior vice-president of IMG, this approach has proven effective for Raducanu and her father Ian. The frequent changes in coaching have seemingly worked well for her development.
"It's probably going to be like that for the rest of her career. That's what's comfortable for them," Eisenbud said.
"I'm not saying it is right or wrong, but that is the way they have done it, and I think it is fine to do things differently."
Her journey started with Nigel Sears, but he departed shortly after she reached the fourth round of Wimbledon in 2021. Subsequently, Andrew Richardson took over and played a pivotal role in guiding her to the famous triumph at Flushing Meadows.
In November 2021, Torben Beltz was appointed as her coach, but his tenure was short-lived, ending in April 2022. Following Beltz's departure, Dimitri Tursunov stepped in as her coach. However, he raised concerns about potential issues arising if Raducanu continued to receive advice from too many sources.
Just last month, she parted ways with Sebastian Sachs, adding another name to the list of coaches she has worked with.
Raducanu faced some setbacks on the physical front, undergoing surgery on both wrists and an ankle in May. Due to her recovery, she is not expected to return to the court until later this year.
Eisenbud acknowledged that the pattern of changing coaches has been a successful approach for Raducanu since her junior career. However, he also expressed the awareness that replacing Sachs might prove challenging, given the success she has achieved under his guidance.
Leave a comment