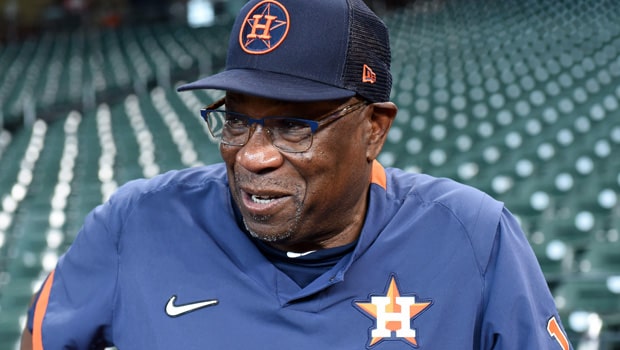 Major League Baseball's Houston Astros threw a combined no-hitter against the New York Yankees on Saturday at Yankee Stadium. Houston won the game, 3-0, as they recorded the 14th no-hitter in franchise history.
Houston started off the Cristian Javier who pitched seven innings, recording 13 strikeouts and one walk in 115 pitches. He was replaced by reliever Hector Neris after the seventh inning; Neris pitched one inning, allowing two walks.
Ryan Pressly replaced Neris in the ninth inning and struck out Anthony Rizzo and Josh Donaldson before forcing Giancarlo Stanton into a ground-out.
The Yankees were last in a no-hit performance back on June 11, 2003. Houston is now the only team to no-hit the Yankees since 1958; once in 2003, and now on 25 June, 2002.
"A no-hitter is pretty special either way, anywhere you do it," Pressly said. "The fact that it was here in Yankee Stadium, that's a really good lineup over there. Those are some good hitters. It's special, but I think if you throw a no-hitter, in general, it's going to be special."
Saturday's loss marked the fourth time the Yankees have lost back-to-back games this season. They currently have the best record in the majors.
"I was looking up there and was like 'oh man, his pitch count is gonna get too high," Astros manager Dusty Baker said after the game. "I gotta make a decision pretty soon between the personal and maybe him suffering fr it. I'm just glad the rest of our guys closed it out."
Javier is now 5-3 with a 2.73 ERA and 1.05 WHIP on the season.
"He had his fastball working, locating it well, in-out-up-down, threw some outstanding off-speed pitches," Baker added. "Boy, he was matching Gerrit Cole inning for inning."
Javier's 13 strikeouts were the most by a Houston starting pitcher since Gerrit Cole struck out 14 batters in September 2019.
"The whole thing of pitching is about control, control, control," Baker said. "Everybody talks about velocity all the time, but velocity without command and control is no good. He was getting ahead of some real good hitters over there. That's a day he'll never forget, and us either."
Houston wraps up the current series against the Yankees on Sunday afternoon before starting a three-game series against the New York Mets on 28 June.
Leave a comment