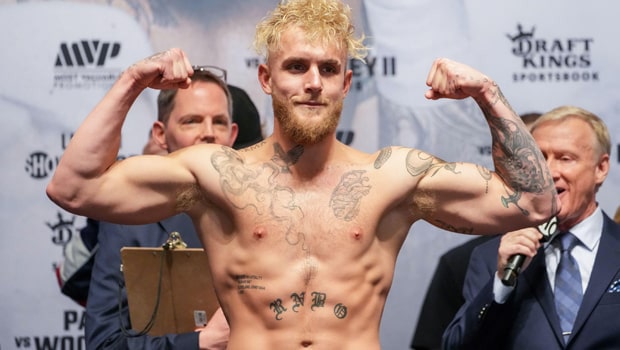 YouTuber-turned-boxer, Jake Paul has called off his upcoming fight with Hasim Rahman. The fight was set to hold on August 6 at the Madison Square Garden in New York.
According to Paul's camp, Most Valuable Promotions, the reason for the cancellation was due to Rahman's failure to get down to the agreed 200 lbs in time for the fight. Rahman, who weighed 216 lbs when he signed the agreement in July, has only lost one pound when he was weighed last week Friday.
While Paul was ready to move the weight up to 205 pounds, according to what was approved by the New York State Athletic Commission (NYASC), Rahman's team reached out and said that they would only go ahead with the fight if they could have it at 215 lbs. Jake Paul had to then cancel the fight.
Paul has now suffered two disappointments over one bout. Rahman stepped in as a replacement for Tommy Fury, who had to pull out after he was denied exit from the United Kingdom. According to Paul, his team reached out to Fury's camp for a way to solve the issue, but they declined their help. Rahman stepping in meant that the fight would go on on the proposed date and in the same venue, but that would not be happening again.
Taking to Twitter, Paul wrote, "First Tommy Fumbled and now Hasim Rahman Crumbled. These boxers are the most difficult people to work with and continually lack professionalism and confidence to fight me.
"I apologize to all of the other fighters on the card, our partners, our team, and the fans."
Paul's team has called for the boxing community to hold Rahman "liable for his lack of professionalism." Rahman took to Twitter to reply to Paul's post, saying it was Paul's decision to cancel the fight: "Jake and his "team" cancelled this fight, not me! The fight isn't happening on their accord, not MINE!"
Leave a comment