#FrenchOpen #Rafa #TukoGame #DafaSports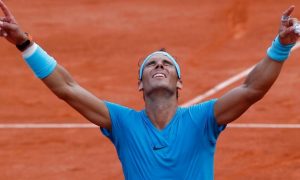 Nadal says he would love to surpass Rogers recoed of 20 grand slams but he's not obsessed with the record. He says, " I'd love to have 20 like Roger in the future or more, but it is not something in my mind. I know I've...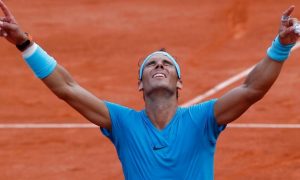 Nadal, 32, won 6-4 6-3 6-2 to earn his 17th Grand Slam, three adrift of Roger Federer's all-time men's record. The victory means the past six Grand Slam titles have been won by either Nadal or Federer with the next...