World Test Championship
Cook is sixth on the all-time list of Test run-scorers and has made a record 11,627 runs as an opener. The opener, 33, has scored 12,254 runs and made 32 centuries in 160 Tests - all England records. Alastair Cook...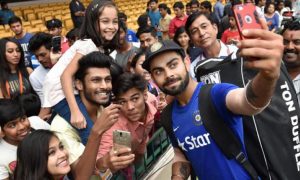 The India captain Virat Kohli has become the number one Test batsman in the world following his century in India's 31-1 run defeat by England at Edgbaston. Kohli, 29, has ended former Australia skipper Steve...