The group stage of the World Cup is finally over, which means that we can finally stop nervously watching other games while one of them is going on.
Uruguay vs Portugal
Both teams have not lost any of their group stage matches. Uruguay plays possession-based football hinged on attacking approach. Portugal is a pragmatic team that can sit back, and wait for the opportune moments to sting.
France vs Argentina
Another high profile tie is where star-studded but lethargic Argentine team will play the swift but wasteful Frenchmen. Argentina missed exit by whisker in the hands of Nigerians, and perhaps will be paying attention to all the details. France on the other hand have suffered goal drought with key stars like Antoinne Griezzman, Kylian Mbappe and Ousmane Dembele failing to fire to their potential. Key questions here are: Will Argentina survive again especially with swift French players?
Brazil vs Mexico
Brazil confirmed qualification to the knockout with 2-0 defeat over Serbia. Even though they are yet to taste a defeat, the Samba Boys have looked somewhat wasteful infront of goal but cautious at the back. Brazil will play their fellow South Americans Mexico and this could be one of the fiercest games.
Spain vs Russia
Hosts Russia will face 2010 World champions Spain in a much that will be another high profile test for them. Denis Cheryshev and Alexandrar Golovin will test the Spanish defence as Diego Costa, Isco, David Silva and Iniesta try the aging Russian backline.
Even though Spain look like they have an upper hand, this match could yield goals given that both teams are attack-minded.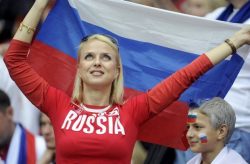 Croatia vs Denmark
Croatia has arguably the best midfield of Luka Modric, Ivan Rakitic and Brozovic, not forgetting Mario Mandzukic in the attack. Denmark boasts of Cristian Eriksen, the freekick specialist and many others. This is also another 'low-key' game that may produce unforeseen semi-finalist.
Sweden vs Switzerland.
These are teams that have majority of players considered average. But one certain thing is that one team will have to advance. And with no favourite, who will make it?
For the best odds look out for them here https://dafabet.co.ke/sports/foot/p377917
Leave a comment
comments