On today's world cup feature country it's the '94 winner Brazil, quite a regular for the tournament. One of the break out stars of the tournament was Roberto Baggio.
His first was superb. He was quick to react to a throw-in and had turned the Bulgarian defender marking him before the ball had bounced twice, then skipped past another challenge before putting a sublime, curling finish into the corner of the net.Baggio scored goals at the 1990 and 1998 finals, too, but inspiring Italy to within a shoot-out of being world champions is the legacy he deserves to be remembered for, not the man who missed the decisive spot kick in the final.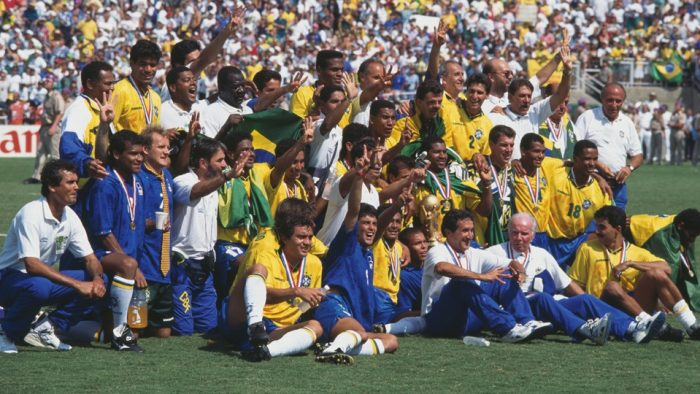 When Brazil faced Italy in the '94 final both teams were looking for their record fourth title. Brazil defeated Italy 3-2 on penalty kicks, becoming the first country to win the final via a shootout. Romário scored five goals and won the Golden Ball award (best player), and Brazil won the FIFA Fair Play Trophy and was voted the Most Entertaining Team. On a side note, the US chose this as the the mascot for the tournament.
Leave a comment
comments