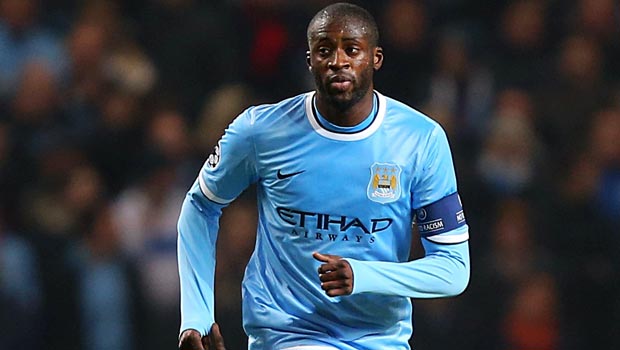 Manchester City have been handed a boost with the news Yaya Toure has pledged his future to the club and has no intention of moving on.
Toure was a revelation last season and played a key role as City won their second Premier League title in three years, but soon after the end of the campaign it looked as though he could be targeting a move away.
Toure's agent Dimitri Seluk suggested the midfielder was hurt by the fact City had not celebrated his birthday and would seek a move, with Paris Saint-Germain known to be keen.
However, Seluk has now said his client is happy and has no intention of moving to Paris or anywhere else.
"I would like to say Yaya will stay at City," Seluk said. "He won't go to any club. Everybody can stop speculation about this.
"Yaya will stay at Manchester City 100 per cent. He has a contract, he will work very hard and I hope this season he will be the best player in England."
Toure himself then personally dismissed all the rumours and says he wants to repay the fans for all the support they have given him.
"Everything is fine now," Toure said. "There was a lot of speculation, you know. I think sometimes it's quite disappointing. I need to do something for the fans, it's important to let them know. They've done a lot for me. The team is preparing well and we will try to win again next season."
City are currently second favourites at 3.00 to win the Premier League title, just behind Chelsea who are 2.70.
Leave a comment