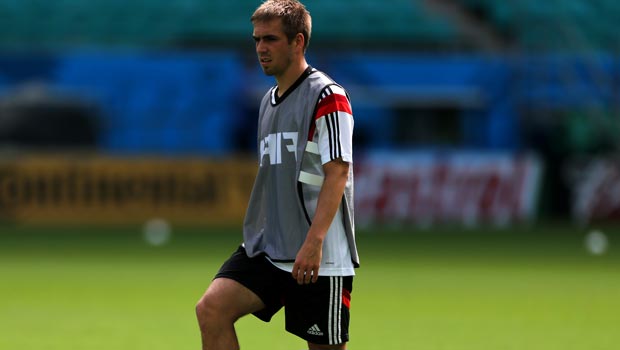 Philipp Lahm has decided to retire from international football just a week after skippering Germany to World Cup glory.
The decision comes as something of a surprise as Lahm is just 30 and would still have many years ahead of him on the global scene.
However, the Bayern Munich star has decided to go out at the top after picking up 113 caps and says he has been thinking about calling it a day for some time.
"This was a decision which had matured during last season," Lahm told Sport Bild magazine.
Lahm has had a glittering career and the World Cup win was his ninth trophy in just two years.
The defender has also won the Bundesliga twice, the DFB-Pokal twice, the Champions League, the UEFA Super Cup, the German Supercup, and the FIFA Club World Cup for Bayern.
German Football Federation (DFB) president Wolfgang Niersbach thought about trying to talk Lahm into changing his mind, but quickly realised he would be wasting his time.
"Philipp called me this morning and informed me personally of this step," he said.
"During our talk, I realised very quickly that it would have been pointless trying to talk him out of his decision.
"He was not only an exceptional player for the national team in these 10 years, but was always a role model.
"I have thanked him for everything that he has achieved for the DFB."
Lahm will now be able to focus on Bayern Munich who are hot 1.11 favourites to win the Bundesliga this coming season.
Leave a comment