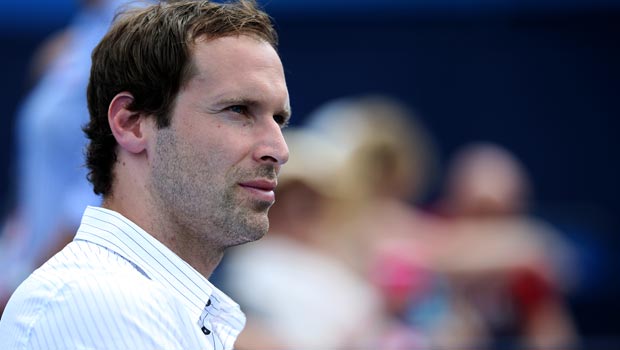 Chelsea goalkeeper Petr Cech says he will not settle for the bench next season and has vowed to do all he can to keep his place in the side.
Cech has dominated the number one jersey at Stamford Bridge over the last 10 years, but he is now in danger of losing it after Thibaut Courtois returned from a loan spell with Atletico Madrid.
Courtois is one of the most highly-rated young goalkeepers in world football after helping Atleti to the Primera Division title and Champions League final and he does not want to play second fiddle either.
Jose Mourinho now faces a tough choice and whoever is left out will not be happy, but Cech is keen to make sure it is not him.
"I don't want to be on the bench," said Cech. "This is why I am trying to do everything to be in the team.
"I don't want to talk about ifs and buts. Let's see how I am going and what happens.
"You know I always give my best and obviously that is all I can do. I will do my best and do everything I can do to be as ready as possible for when the season starts."
It looked at one point as though Cech may miss the season with a shoulder injury but he had returned to fitness and will battle with Courtois for a place in the side on the opening day.
Chelsea kick off the season at newly promoted Burnley and are hot 1.39 favourites to start their title challenge with a win.
Leave a comment