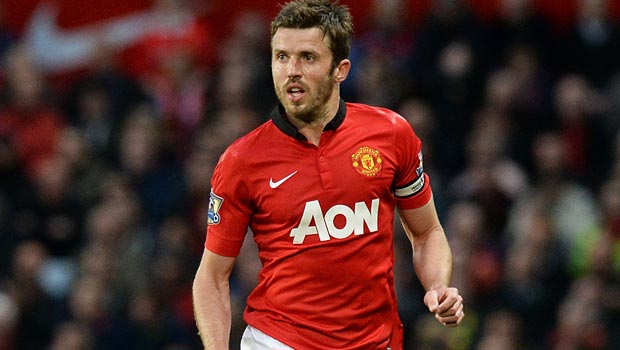 Manchester United midfielder Michael Carrick believes the club can learn from last season and compete for silverware under Louis van Gaal.
The Red Devils are to start again for the second time in 12 months after appointing Van Gaal as David Moyes' replacement before the start of the World Cup.
The Netherlands boss will link up with his new squad after the tournament in Brazil and try to improve on last year's abysmal season.
United finished seventh in the Premier League and failed to qualify for Europe or win any major trophies.
The signings of Luke Shaw and Ander Herrera will boost Van Gaal's squad and Carrick is confident they can bounce back and prove the critics wrong.
He told Sky Sports News: "Yes, it's not a nice feeling when things don't go right.
"You give your best as everyone did, sometimes it just doesn't go for us and that was the case over too long a time really.
"You have dips and you expect to get over them quick – and at times we showed that we were going to get over them – and then just as results and performances were changing we took a step back again. That was very frustrating.
"Looking back it was a disappointing campaign, but we've got to learn from it and take what we can.
"We've still certainly got enough quality in the squad anyway, regardless of who is coming in this summer, to be up there challenging again.
"Last season counts for nothing, for everyone. We go into this fresh and really positive and looking forward to a successful campaign."
Leave a comment