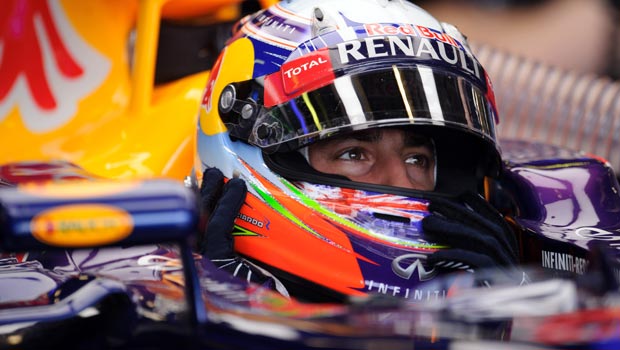 Red Bull's Daniel Ricciardo is hoping to upset Mercedes pair Lewis Hamilton and Nico Rosberg once again this weekend at the British Grand Prix.
Ricciardo, 21.00 to win at Silverstone, currently sits in third place in the Drivers' Championship after a magnificent start to his career with the current world champions.
He trails Rosberg and Hamilton but has managed to perform better than team-mate Sebastian Vettel this season with the German struggling to pick up results since the new engine regulations entered the sport.
The Australian managed to shock the paddock at the Canadian Grand Prix in Montreal when he claimed the victory after Mercedes struggled with reliability problems.
Mercedes recovered in Austria but Ricciardo insists he is ready to pounce again if the opportunity arises.
He told Sky Sports News: "I really believe so, I certainly hope so. But we'll be ready if we get that chance. As we showed in Canada, we were able to capitalise and hopefully the rest will just come easier now.
"It's a track that Red Bull know well, they've had a lot of success there in the past so I'm optimistic for it but let's just see how we get on in Friday practice and go on from there. But it's a track I really love.
"I definitely feel I'm doing the job I hoped I would do and I know the team even said I've exceeded some of their expectations, so I'm doing well; I've just got to keep doing what I'm doing."
Leave a comment