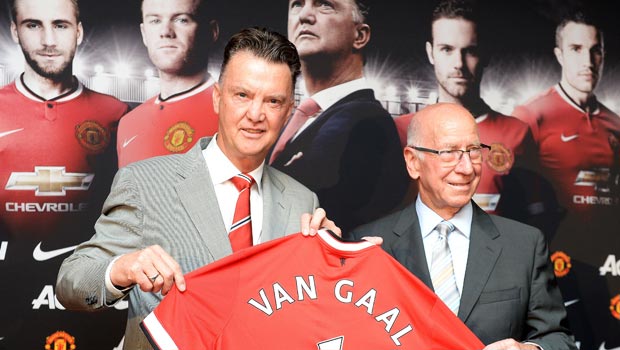 Manchester United vice-chairman Ed Woodward says he has been impressed by new manager Louis van Gaal so far and has praised the Dutchman for making an immediate impact at his new club.
Van Gaal took the reins at Manchester United for the first time this week and is currently with the team on a pre-season tour of the United States.
The Dutchman has been charged with turning the Reds' fortunes around after a disappointing season under David Moyes in 2013/14, and Woodward believes he has all the credentials to do so.
"He's got incredible energy and very importantly he likes attacking football. If you remember the Barcelona team [he managed] in the late '90s, who played incredible, attacking football, and those games we had against them in '98/99, that's the kind of football Manchester United fans love. It's part of our DNA," Woodward told the club's official website.
"The second part of what he likes is giving youth a chance. He's got a track record littered with giving young players a break in the first team, who have gone on to be stars. Clearly that's Manchester United's philosophy and we want him to continue with that.
"We've got someone who has confidence in himself about making difficult decisions and, when you boil down what makes a great manager, one of the key characteristics is making difficult decisions and we've clearly got a manager who can do that."
Van Gaal will take charge of his first match as United boss next week as his team face MLS side LA Galaxy on Thursday.
Woodward insists the former Netherlands coach is already making a name for himself among the United camp during their time in the USA.
"I'm hearing a lot of good feedback from a lot of people about him and there is a huge amount of goodwill towards him and the coaching staff. Every interaction he's having with people is leaving an imprint, which is superb," Woodward added.
Van Gaal is also hoping to boost his summer spending as Thomas Vermaelen and Arturo Vidal continue to be linked with United.
Manchester United can currently be backed at 5.80 to win the Premier League in 2014/15.
Leave a comment