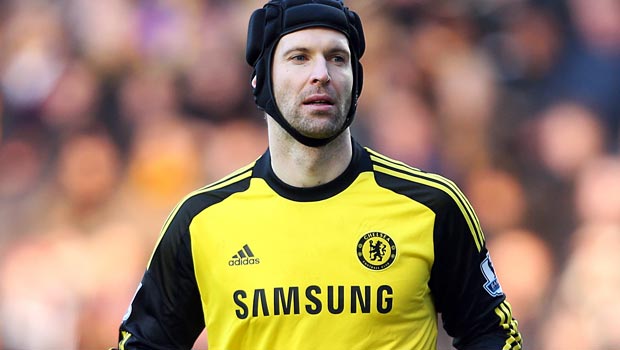 Chelsea goalkeeper Petr Cech is wanted by Paris Saint-Germain and Monaco, but the player's agent says he is keen to remain at Stamford Bridge.
Cech has been Chelsea's number one goalkeeper for the last 10 years and it is almost unthinkable that Jose Mourinho would be willing to cash in on the 32-year-old.
However, with Thibaut Courtois set to return to Chelsea following a successful three-year loan spell at Atletico Madrid, there have been suggestions Cech could be sold.
The Czech Republic ace will not settle for a place on the bench, but his agent, Viktor Kolar, insists Cech has not been told by Chelsea that he is no longer required.
"Nothing changes," he said. "He has two years left on his Chelsea contract and has an interest to continue there. Mourinho did not tell him that he would not count on him anymore.
"There are not many clubs who could afford to sign him.
"If he were to leave, we're discussing two or three clubs in the world. The situation has developed in a way, of course, but for now he is staying at Chelsea."
When pushed on whether or not clubs have been in touch about Cech's availability, Kolar added: "Paris Saint-Germain have shown interest and we have also communicated with Monaco."
Cech missed the end of the campaign with a shoulder injury but should be ready to return for pre-season when the battle with Courtois will begin.
"Petr is successfully continuing his recovery from his [shoulder] injury and everything is going according to the plan. He will be ready for the start of the pre-season preparation," Kolar concluded.
Leave a comment