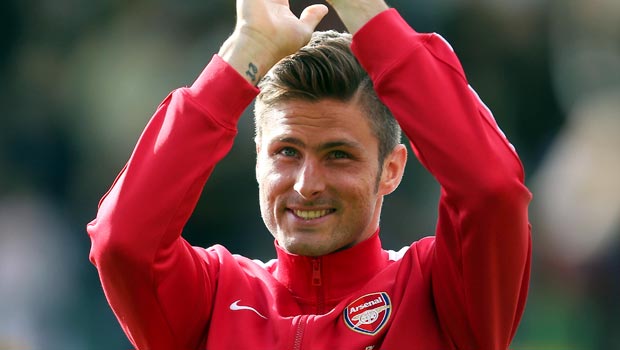 Arsenal striker Olivier Giroud is hopeful that he can improve his scoring record under the guidance of boss Arsene Wenger.
The Frenchman is currently on international duty at the World Cup in Brazil and he managed to grab France's 100th World Cup goal in the 5-2 win over Switzerland on Friday.
Giroud is eager to improve his form at domestic level after netting 16 goals for the club last season. Wenger employed Giroud as a lone striker for the majority of the campaign and the 27-year-old is eager to work on his game.
The former Montpellier striker helped the club win the FA Cup last season and he is now determined to improve as he looks to win more silverware.
"I feel I can go on improving," he told L'Equipe. "I can improve some parts of my game and have better statistics.
"For a forward, statistics are important, especially when you negotiate a contract. In the Champions League, it was more difficult. But you also need titles and key performances.
"I am working hard in front of goal post to try to sort out some details. I think about missed opportunities, notably against Chelsea."
"I have to be more decisive in the box, but also in my way to keep the ball and defend," he added.
"You have to be demanding, trying to find peace in front of goal.
"At least once a week I try to work in front of goal. I have been doing it systematically since I have been at Arsenal. I need it."
Leave a comment