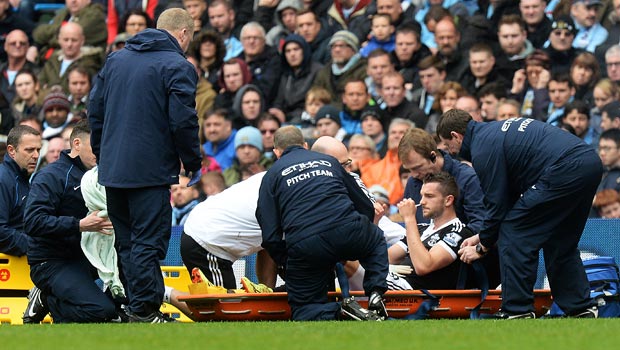 Southampton striker Jay Rodriguez is hoping to face former club Burnley in December as he tries to return from a serious knee injury.
The Englishman missed out on his chance to go to the World Cup with England after picking up the injury in April against Manchester City.
Rodriguez was ruled out for six months originally and the former Burnley forward is on track with his recovery.
The 24-year-old has now targeted a return as quickly as possible as he looks to play at Turf Moor on December 13.
He told the Lancashire Telegraph: "I want to be able to be fit to play in that and go back to Burnley. That is certainly my aim.
"I haven't got a specific comeback date from injury and it is just about working through the phases at the moment. I think there are six phases to the recovery and when we get to stage six we can start looking at putting a timescale on it.
"But seeing the Burnley fixture in December definitely helps with motivation and I really want to play a part."
On his hopes of returning to Turf Moor later in the year, he added: "It will be great to go back and see all the fans and be able to play at Turf Moor again and see some of the players and people at the club.
"The Burnley game was the first fixture I looked out for.
"I am starting to see some positives with me knee and I am feeling good about the recovery. Hopefully it will go to plan."
Leave a comment