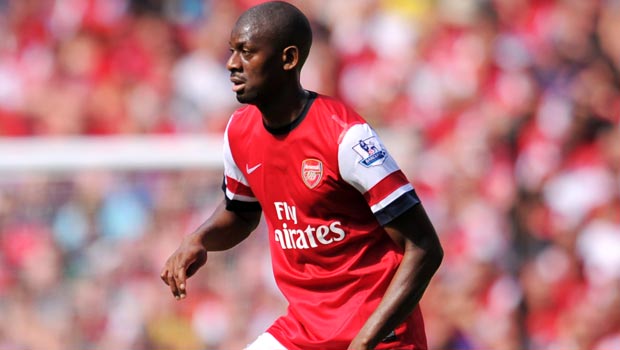 Arsenal midfielder Abou Diaby is confident that he can stay injury free this season as he tries to move on from yet another difficult spell in his career.
The Frenchman could only manage 16 minutes of football last season after he suffered a cruciate ligament injury during pre-season.
Diaby has yet to make 100 appearances for the Gunners despite spending the last nine years at the club. He has stepped up his recovery this pre-season and played 45 minutes against Boreham Wood earlier this month.
Arsenal boss Arsene Wenger admitted after the game that Diaby's return is a huge boost to his squad.
He said: "You wish that he just gets through the game, which happened here – I'm very pleased with that.
"If you get a fit Diaby back, it will be a major asset for our team.
At the moment we go step-by-step and he came through this game so that's very good news for us."
Diaby also played in Saturday's friendly against New York Red Bulls and he is now hoping to kick on this season.
"My love of football is just so big that I couldn't quit," he said.
"I am still young and now that I have an opportunity to play again I want to take it. I try to be positive all the time and that has helped me to come back.
"It is great just to be playing again. Now I just hope I can keep like this and continue. My knee is feeling good. I have been working hard on my fitness and strength.
"I am really confident I will be able to stay injury-free. I have worked hard for over a year."
Leave a comment