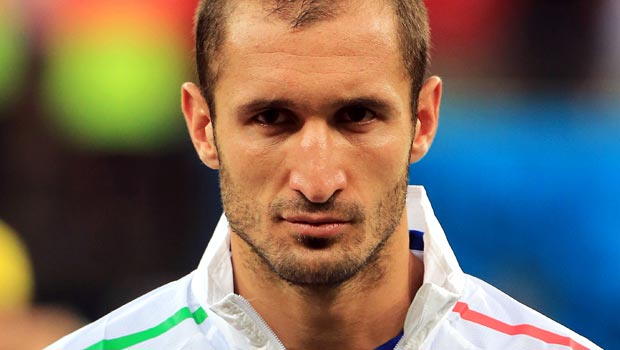 Italy defender Giorgio Chiellini has once again called on FIFA to reduce Luis Suarez's suspension after the striker apologised for his actions on Monday.
Suarez has been banned from all football activity for four months as well as nine international games after he bit Chiellini during Uruguay's Group D clash against Italy.
Many Uruguay players, fans and officials have condemned the ban with Suarez now back at home after seeing his side knocked out of the tournament in Brazil.
The Liverpool striker originally claimed he hadn't bitten the Juventus defender but in a statement on Monday he apologised to the Italian.
"After several days of being at home with my family, I have had the opportunity to regain my calm and reflect on the reality of what occurred during the Italy-Uruguay match on 24 June 2014," Suarez said.
"Independent from the fallout and the contradicting declarations that have surfaced during these past days, all of which have been without the intention of interfering with the good performance of my national team, the truth is that my colleague Giorgio Chiellini suffered the physical result of a bite in the collision he suffered with me.
"For this: I deeply regret what occurred. I apologise to Giorgio Chiellini and the entire football family. I vow to the public that there will never again be another incident like this involving me."
Chiellini was quick to respond to Suarez on Twitter and he has called upon FIFA to reduce the ban.
He said: "It's all forgotten. I hope FIFA will reduce your suspension."
Leave a comment