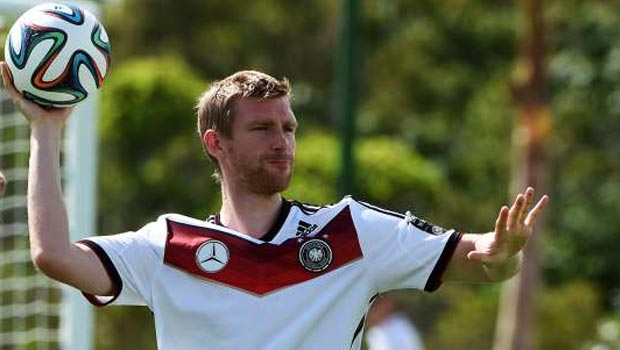 Germany centre-back Per Metresacker has hit back at critics who slammed their performance as they managed to just scrape past Algeria on Monday night.
Joachim Low's side were well below par but still managed to reach the World Cup quarter-finals after a 2-1 extra-time victory in Porto Alegre.
Chelsea's Andre Schurrle grabbed the opener before Mesut Ozil made it two, while there was a late scare when Abdelmoumene Djabou converted his chance at the far post.
Germany, 4.80 to win the World Cup, were unable to find their rhythm throughout the contest and they will need to improve if they are to beat France on Friday evening after they recorded a 2-0 victory over Nigeria.
Despite their poor performance, Mertesacker insists the result was all that mattered.
He told Germany's ZDF television: "Would you rather we played beautiful football but got knocked out?
"I don't know what you want from me. Do you think that just Mickey Mouse teams are involved in the last 16?
"All that matters is we're in the quarter-finals."
His comments were echoed by Low although the coach did admit that his side made too many errors.
"We lost too many balls," he said. "We made lots of passing mistakes and that invited them to hit us on the counter-attack.
"We were susceptible on long balls and it was good that Manuel (Neuer) kept coming off his line.
"But this was a victory of our will and strength of character. I just need to take a deep breath now."
Leave a comment