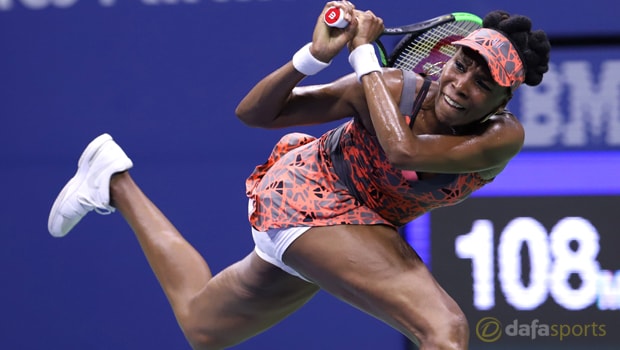 Venus Williams admits she is happy to continue winning ugly if it helps her triumph at the US Open.
The American continued her progress on Tuesday in New York with a 6-3, 3-6, 7-6 win over Petra Kvitova and will now face compatriot Sloane Stephens in the in the semi-finals.
2017 has marked somewhat of a renaissance for Williams, following years struggling with her health, most notably battling the energy-sapping illness Sjogren's Syndrome.
A defeat to sister Serena in the final of the Australian Open saw her get off to a strong start, while she also reached the showpiece at Wimbledon, where she went down to Garbine Muguruza.
She will now be looking to make the final at Flushing Meadows for the fifth time in her career, a tally that has helped her conquer the Big Apple twice.
As the more graceful of the sisters, Venus has found herself having to scrap for victories in recent times and has been taken to three sets in three of her five matches at the tournament.
The 37-year-old is by no means fazed by winning ugly though, insisting that results always outweigh performance.
"I'm not into the whole best-match thing. It's about winning the match you're in," she said.
"Doesn't matter whether you're playing well or not playing well. It's about figuring out how to win.
"If you're out there thinking you have to play your best match every time, you're not going to win these events. That's too much of a high expectation."
Williams is the 1.52 favourite to beat 2.30 Stephens on Thursday and is currently 4.00 to win the tournament outright.
Leave a comment