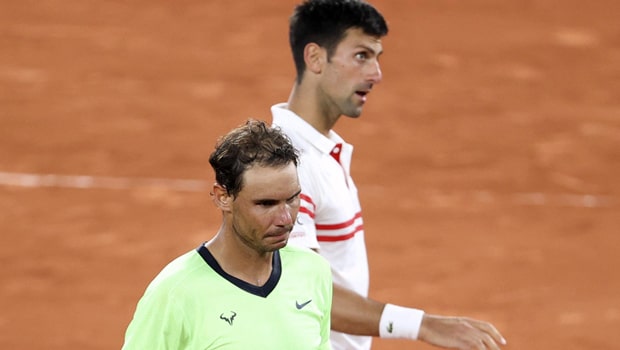 Rafael Nadal has opened on Novak Djokovic visa debacle and stated that there are rules and if you don't want to get the vaccine, you can have some trouble. Novak Djokovic had earlier refused to reveal his vaccination status and later confirmed that he will take part in the Australian Open after receiving a medical exemption from the Covid-19 vaccination.
However, as the nine-time Australian Open champion could not get an entry into the country after he failed to show appropriate evidence to get the entry approval.
"Mr Djokovic failed to provide appropriate evidence to meet the entry requirements to Australia, and his visa has been subsequently cancelled," the Australian Border Force said in a statement.
Nadal defeated Ricardas Berankis at the Melbourne Summer Set and registered his first win in four months.
The Spaniard said in the post-match press conference, "Of course what's happening is not good for no one in my opinion. But I can't have a clear opinion on everything because I don't have all the details, honestly," Nadal said.
"From my point of view, that's the only thing that I can say is I believe in what the people who knows about medicine says, and if the people says that we need to get vaccinated, we need to get the vaccine. That's my point of view," he added.
The Spanish player added that Djokovic could have easily participated in the Australian Open if he had decided to get inoculated but he chose a different path and there were always going to be complications in that.
​​"I don't encourage no one. I feel like everyone has to do whatever, whatever feels that is good for him. But there are rules, and if you don't want to get the vaccine, then you can have some troubles. That's the thing," Nadal said.
"I think if he wanted, he would be playing here in Australia without a problem. He went through another — he made his own decisions, and everybody is free to take their own decisions, but then there are some consequences."
The lefty added that it was normal for Australians to get frustrated with Novak Djokovic's case as the people have seen tough times in the last two years due to the pandemic.
"The only thing that I can say is we have been going through very challenging [times] and a lot of families have been suffering a lot during the last two years with all the pandemic," Nadal expressed.
"I mean, it's normal that the people here in Australia get very frustrated with the case because they have been going through a lot of very hard lockdowns, and a lot of people were not able to come back home."
The Australian Open will begin from January 17.
Leave a comment