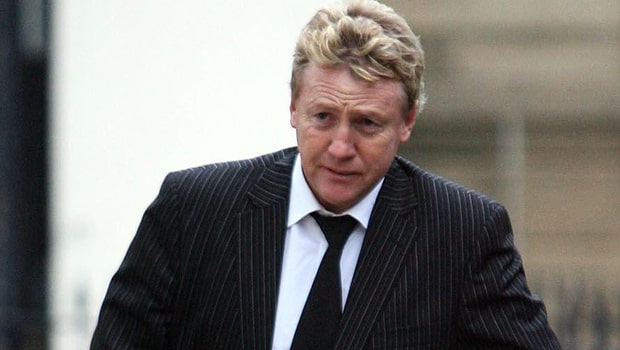 Football pundit Frank McAvennie feels Manchester United will even struggle to get to Europa League if they continue their dismal form. Former West Ham striker Frank McAvennie also reckons that it wasn't the wisest of decisions to appoint Ralf Rangnick as the interim manager of the club.
Rangnick took over the baton from Ole Gunnar Solskjaer, who was sacked after mundane performances of the team. However, Manchester United haven't been at their best under the tutelage of the German.
Since making a comeback after the Covid-19 outbreak in the team, Manchester United has managed a solitaire win in their last three matches. United drew 1-1 against 19-placed Newcastle United but bounced back stronger to win 3-1 against Burnley FC. But the Red Devils lost 1-0 against Wolves in front of their home crowd at Old Trafford.
"I thought appointing this guy was weird," McAvennie told Football Insider correspondent Ben Wild. "You are bringing a guy in for six months, why? That makes absolutely no sense. He's going to tell the players what to do and they are all telling him 'shut up, you won't be here next season."
McAvennie added: "It's no disrespect to Rangnick or the players, it's just human nature. It's a simple thing. How does the guy have any authority, all of this stuff sounds brutal? It hasn't started well for him and everyone knows he's here until the end of the season."
McAvennie added that it was a shocking decision to appoint Ralf Rangnick as the temporary manager of the club and feels the team played like garbage against Newcastle United.
"They will struggle to get Europa League football if they carry on like this. It's been a shocking decision to get this guy in, I didn't think it could get worse. They were garbage against Newcastle and not much better against Wolves last night. It's a sorry state of affairs there, I can't understand it."
Manchester United will look to turn the tables in the upcoming matches as they haven't come up with a collective effort. The Red Devils will next face Aston Villa in the third round of the FA Cup on Monday.
Leave a comment