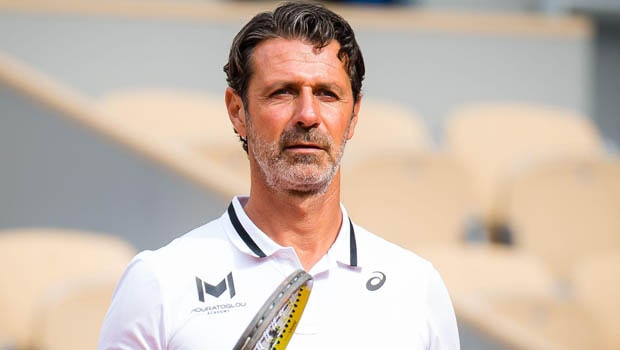 Renowned Tennis coach Patrick Mouratoglou was surprised by Novak Djokovic's statement regarding the vaccination but he also respects his decision. As Djokovic could not participate in the Australian Open as he was unvaccinated against Covid-19, many Tennis experts thought Djokovic will have to get himself inoculated in order to participate in the upcoming events.
However, the Serbian recently clarified that he will be willing to pay the price of not participating in the upcoming major tournaments if he will be asked to take the mandatory jab while talking to BBC. World no.1 stated that he has the right to choose what goes in his body and he is not going to get vaccinated.
In fact, Patrick Mouratoglou expected that Djokovic will get vaccinated so that he could play in the upcoming major events without any hindrance.
"I'm extremely surprised with Novak [Djokovic's] statement," Mouratoglou began in a video on his YouTube channel. "I would never ever think that would be his choice. 'We all know that he's competing to become the greatest of all time, he's competing with Rafa [Nadal] and Roger [Federer]. "He's in the best possible position, he's the youngest of the three, he's the one that is winning more Grand Slams every year on average."
"He puts his belief in not getting vaccinated above this race to become the greatest, so that's extremely powerful," Mouratoglou continued. "It just shows the type of person he is and I say that in a positive way. "He has very strong beliefs, and he has the guts to stand by his beliefs, whatever the situation is.
"I would think that after what happened in Australia he would say 'Ok, I can become the greatest of all time, I really have a big shot for that. "'I accept to be vaccinated, plus if I do so people will stop being against me, but he took the opposite way. "I think that someone who stands by his beliefs, even though the immense majority of people are going against him, deserves total respect whatever your opinion on the subject is."
Djokovic is yet to play in 2022 and he will take the court in the upcoming Dubai Duty-Free Championships next week. He is a five-time champion in Dubai.
Leave a comment