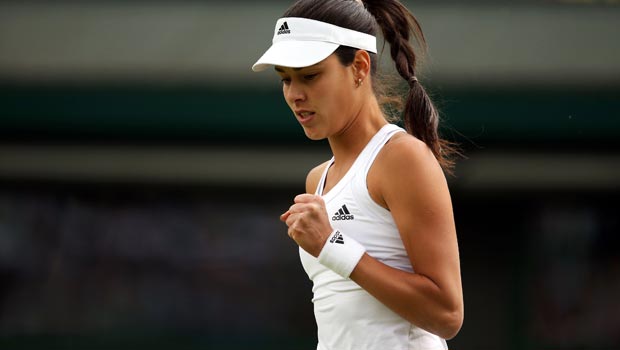 Serena Williams says her victory over Ana Ivanovic in the Bank of the West Classic quarter-finals was "really important" for her.
Williams, playing in her first tournament since withdrawing from a Wimbledon doubles match due to illness, fought back to beat Ivanovic 2-6 6-3 7-5 in just under two hours.
The top seed will now face Germany's Andrea Petkovic in the semi-finals on Saturday after she saw off Venus Williams 6-2 3-6 7-5.
Serena, who has had a roller-coaster 2014, got the calendar year off to a bad start when she was beaten by Ivanovic in the Australian Open fourth round in January.
But she got her revenge in Stanford and has admitted it was a crucial match.
"It was really important for me," she said. "I wanted to come out with the win no matter what.
"I can play loads better and that's good that I believe that. I thought we both played very well."
Petkovic, 26, reached her first Grand Slam semi-final at the French Open in June and is seeking her fifth WTP career title.
But after seeing off one Williams sister, the eighth seed knows it will be tough to reach the final by beating Serena.
"You don't ever have the feeling you have something under control when you play either of them," Petkovic said. "They can hit so hard, and play consistently well. You always have to be on your toes."
Williams is 1.21 to beat Petkovic on Saturday while the German is 4.44.
Leave a comment