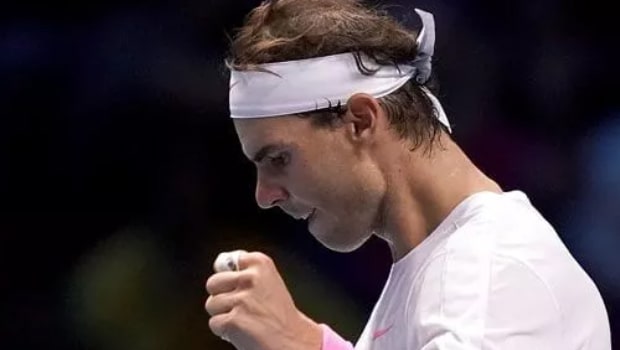 Roland Garros' finalist Casper Ruud stated Rafael Nadal plays the game like no other. The Norwegian showered praise on the veteran Spaniard stating that he plays every point like it is his last and never gives up, which makes it hard to beat him.
Nadal is well known for his never say die attitude on the court and he has always been a fighter throughout his glorious career. The 36-year-old has had a great career as he has won 22 Grand Slam titles, the most for any Men's Tennis player.
Meanwhile, Casper Ruud took on Rafael Nadal in the final of the 2022 French Open and he was beaten in straight sets by the Spaniard. Ruud could not even pose a challenge to Nadal and it was mainly one-way traffic.
The 23-year-old has practiced with Nadal at the latter's academy in Mallorca but admitted that playing a real match against the experienced campaigner is a different ball game altogether.
Casper Ruud said while talking to Times of India in an exclusive interview, "Playing Nadal best-of-five on clay is not something many can be prepared for. I've practised with him many times, but a match is always different, especially in a Roland Garros setting, the final. He wants to win every point, which makes it so tough physically. He plays every single point as if it's his last point. Against most players you'll get some unforced errors, some mistakes, of course against Rafa too you'll get it, but it doesn't feel like a free point. He makes you work for it. He's greedy and doesn't give away too many mistakes. He plays the game like no other."
Ruud added that every player wants to win every single point but the Big 3 have a different mentality altogether, which has helped them collectively win a total of 63 Grand Slam titles.
He added, "Every player wants to win every point, but Roger (Federer), Novak (Djokovic) and Rafa have a different mentality from the rest. It is tough to break through that wall. Rafa takes being competitive to a different level. I have learnt a lot from being at the Rafa Nadal Academy, we practise. When he steps on the court he switches on a button, he wants to win every single point, but as soon as he steps off the court, he's a very nice guy. It's incredible how he's able to switch on and off so quickly."
Meanwhile, Rafael Nadal will return to the tour in the ongoing Cincinnati Masters after recovering from an abdomen injury, which he suffered in the Wimbledon quarterfinal clash against Taylor Fritz. Nadal will play his Round-of-32 match on Wednesday.
Leave a comment