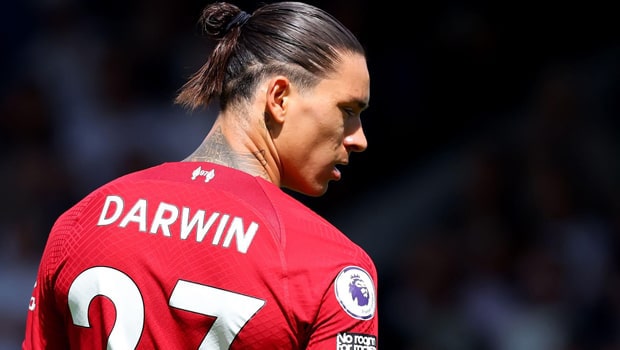 For the second consecutive week running, Liverpool were held to a draw in the Premier League. It was a dramatic result for Jurgen Klopp's men on Monday evening as Liverpool finished the game with just 10 men but still managed to do enough for a single point.
Last week, Liverpool played a 2-2 draw at Craven Cottage. Liverpool needs a win to kick-start their race for the Premier League title currently held by Manchester City
A win was already feeling like an impossible task, with Wilfried Zaha opening the scoring for the Eagles in the 32nd minute of the game.
Before the equalizer came, Liverpool were reduced to 10 men after summer signing Darwin Nunezl head-butted Crystal Palace player Joachim Anderson in the 57th minute. Four minutes later, Luiz Diaz stepped up and scored the equalizer for Liverpool.
Liverpool searched and searched for the winner of the game, but they had to settle for a 1-1 draw at Anfield stadium. Liverpool boss Jurgen Klopp spoke on Wilfred Zaha's tenacity against Liverpool's defense.
"It was a really good start, exactly what we wanted, showing a lot of desire. It was all there. We were then unlucky in situations. The game plan for Palace was obviously to have five at the back, get men behind the ball and go for the counterattack. It is difficult with the speed of Zaha." Jurgen Klopp said.
Klopp saw the second half as the opportunity to try something but agreed that Nunez getting a red card was a drawback on their own plan to win the game.
This weekend, Liverpool's next game is a derby between Manchester United and Liverpool at Old Trafford.
On the other hand, Crystal Palace will welcome Aston Villa in their next Premier League fixture.
Leave a comment