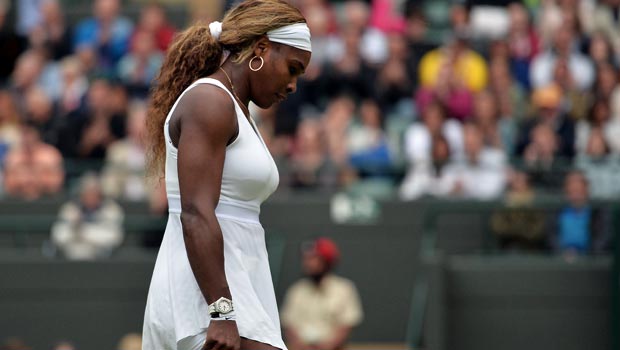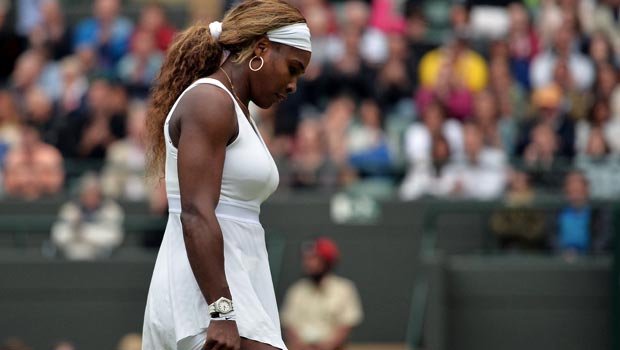 Patrick Mouratoglou, the coach of Serena Williams has confirmed that the world number one is going through a "difficult period" but insists she will be ready and raring to go for the US Open.
Williams has looked out of sorts during the 2014 season, failing to advance beyond the fourth round at any Grand Slam so far.
The American made it to round four in Australia but has since only made it to round two and three at the French Open and Wimbledon respectively.
Williams then gave fans cause for concern with her display alongside her sister Venus in the doubles at Wimbledon just two weeks ago.
The 32-year-old looked dizzy and confused as she struggled to hit serves in the warm-up ahead of her second round match against Kristina Barrios and Stefanie Voegele.
She was eventually forced to retire on the orders of the doctor after just three games of the first set, citing 'viral illness' as the reason for her disorientation.
Following the match Mouratoglou admitted that he had not seen Williams for two days before the game, suggesting that there had been some sort of rift between the two.
Mouratoglou insists that they are still working well as a team and there is no danger of a split as Williams looks to get back in shape for next month's US Open.
Mouratoglou said: "Serena is clearly going through a difficult period.
"But after Wimbledon we had many hours of discussions and we have restarted our work.
"Today, she is in a state of mind where she wants to train hard to come back strong. At no time was there any question of our collaboration ending.
"There were complicated things and it is true that Serena is in a difficult phase, but I'll leave it there."
Leave a comment