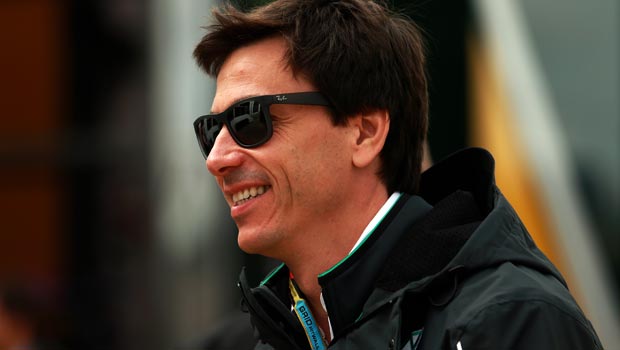 Mercedes chief Toto Wolff insists the team is delighted with the partnership of Nico Rosberg and Lewis Hamilton admitting he would be happy to keep them on board 'until the cows come home'.
The Brackley-based team have set the pace in the first half of the 2014 season with Rosberg currently leading his team mate by four points in the overall standings.
Most teams have struggled to get to grips with a change in the rules and new vehicles this term, allowing Mercedes to take advantage.
Wolff and Mercedes have been so impressed by Rosberg that he was rewarded with a contract extension on Wednesday.
Reports have suggested that the German has seen his salary doubled to put him on level with team-mate Hamilton.
The duo are known to have clashed personally over the course of the season but Wolff believes that shows their compatibility as they look to battle for the title.
Wolff said: "The balance in the team is more important than anything else.
"We have deliberately avoided saying just how long the contact is.
"But in the best case we all stay together until the cows come home."
Rosberg also tried to argue that the relationship between himself and Hamilton is harmonious following the announcement of his new deal on Wednesday.
He said: "We have a healthy rivalry as we fight every single race weekend for the win.
"That is precisely the challenge for which I am involved in motorsport."
Leave a comment