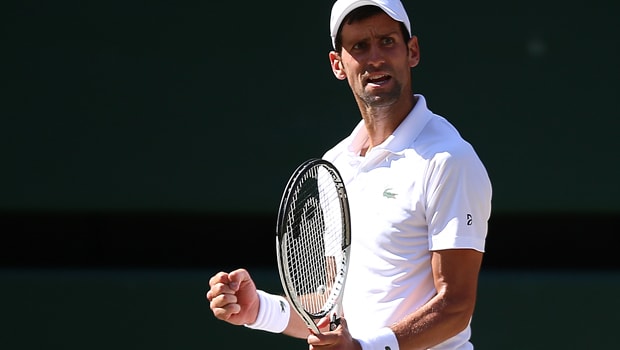 Novak Djokovic has admitted that he can no longer serve as quickly as he once did because of the elbow surgery he endured.
However, the Serb, who is 3.00 to win the US Open which starts on Monday, says he now concentrates on the accuracy of his serve rather than power.
Djokovic's time at the top of the sport appeared to be over after he was knocked out of Wimbledon in 2016 by Sam Querrey.
He then went through a difficult 18 months, before forced to retire from his quarter-final clash with Tomas Berdych at SW19 last year because of the elbow injury and finally deciding to undergo surgery.
However, Djokovic has been revitalised in the last few months, winning a fourth Wimbledon title and then beating Roger Federer, 6.50 to win the US Open, in the recent Cincinnati Masters final as he became the first player to complete a sweep of Masters series tournaments.
The 31-year has admitted that there were times during his comeback from injury that he thought his career was over, saying: "I think one of the biggest things I've learned about myself is how impatient I was.
"That was probably one of the hardest ways for me to learn to be patient.
"I've never faced any major injury in my career. But I guess even with the care that I had the body took a lot of beating and eventually I had to address the elbow injury more seriously.
"It's still a work in progress with the serve. I'm aware that I can't serve as the guys who are 6'10" obviously can. I'm not looking for that speed – I'm looking more for precision and accuracy."
Leave a comment