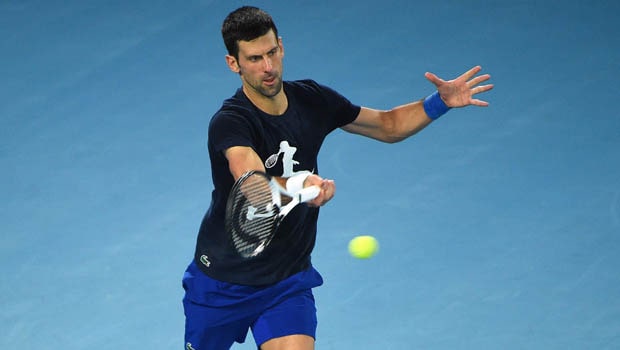 All England Club Committee member Tim Henman reckons Novak Djokovic will be allowed to compete at Wimbledon despite being unvaccinated. Djokovic on Tuesday revealed that he is willing to pay the price of not winning Grand slams and other major events if he will be asked to take mandatory jabs to take part in the tournament.
The Serbian added that he has the right to choose what goes into his body and he is not going to get vaccinated though he is not against the vaccination process. Thus, this has put Djokovic's participation under the scanner for French Open, Wimbledon, and US Open.
French Sports Minister Roxana Mărăcineanu had earlier said that Djokovic will be allowed to play in the French Open irrespective of his vaccination status. But, the French parliament has voted to introduce the vaccination process. However, it could be revoked before the French Open in May.
Meanwhile, Djokovic might not be able to able to participate in Indian Wells in March as non-vaccinated people can not travel to the US. However, there is no such rule for England and if the British government continue with the same Covid-19 regulations then Djokovic will have a chance to defend his Wimbledon title.
Tim Henman said when he was asked whether Djokovic's participation is doubtful for Wimbledon on BBC Four Radio, "I don't think so".
"To get into the United Kingdom at the moment, those are the guidelines the Championship will be following at this stage. At this moment in time [participation rules are] going to be government-led."
"I do understand his concerns. I would reiterate it is absolutely his prerogative to have the vaccine or not. "As a former player and a tennis fan, it was probably not what I wanted to hear in that interview, but probably what I expected.
"As he freely admitted, he is going to be severely restricted as to where he can travel to and therefore play without being vaccinated.
"By taking himself out of the chance to compete in Grand Slams he is certainly jeopardizing his chances of being the greatest male player of all time and I think that speaks volumes of his courage, conviction and belief that this is what is best for him. "You would have thought that very little is going to sway his opinion."
Leave a comment