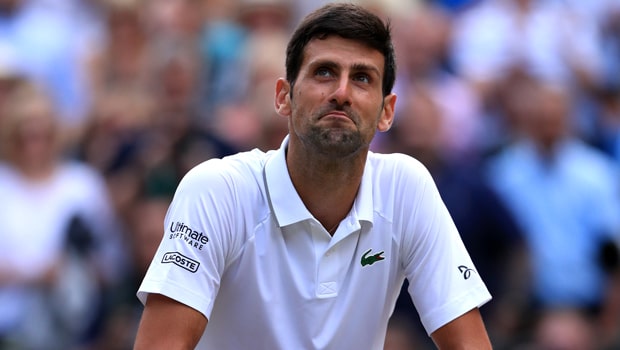 Defending champion of the US Open Novak Djokovic has pulled out from the tournament after leaving his Sunday's fixture with Stan Wawrinka, following a shoulder injury that left him in deep pain, prompting him to leave before the end of the game.
The Serbian national was already not in his best form as he was clearly losing to Wawrinka, 6 – 4, 7 – 5, 2 – 1, making it obvious that he was struggling to even be in the court. He, however, could not keep up for long, before informing the umpire and his opponent that he could no longer continue the game.
Fans at the Arthur Ashe Stadium did not take it lightly as they resorted to boos and jeers, taunting the sportsman. Djokovic took it all in good faith, leaving the court with a thumbs up at the crowd. According to him, "I'm sorry for the crowd…I mean, a lot of people didn't know what's happening, so you cannot blame them".
That goes to show that Djokovic understood the frustration of the crowd, but he couldn't afford to sustain himself on the court, acknowledging that his fans may not understand the reason for his decision to leave.
If Djokovic had pulled through in this tournament and defended his title, it would have been his 17th win, making him closer to Roger Federer with 20 victories followed by Rafael Nadal who has won the tournament 18 times.
Wawrinka observed that all wasn't well with Djokovic, saying "For sure, I could see some little things that he was in trouble," adding "But I was most likely, most of the time, focused on myself… it's never the way you want to finish a match".
Djokovic stated that "the pain was constant for weeks now", adding that he has been taking medications to deal with the pain giving him minimal relief.
Leave a comment