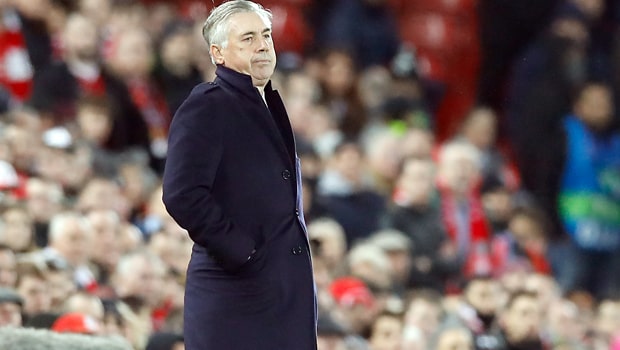 We bring you a summary of the major talking points from the second day of the Italian Serie A.
It was another action-packed weekend of football in the Italian top-tier with 10 matches played and a total of 32 goals scored across different venues.
The pick of the matches was undoubtedly the heavyweight clash between Juventus and Napoli. This game served as a good advert for Italian football with its end to end action and exciting play.
The Old Lady must have thought they would have an easy ride when they raised into a commanding 3-nil lead after goals from new boy Danilo, Higuain Gonzalez and Cristiano Ronaldo who opened his account for the season.
However, a resilient S.S.C Napoli side hit back with three goals of their own with goals from Kostas Manolas, Hirving Lozano and Giovanni Di Lorenzo.
It seemed that the Carlo Ancelotti led side had picked a draw, but an unfortunate last-minute own goal scored by The Blues defender Kalidou Koulibaly steered the Neapolitans to their first defeat of the season.
Milan's giants AC and Inter Milan had more straight forward wins with the Rossoneri winning 1-0 against newly promoted side Brescia Calcio.
Inter's 2-1 away win over Cagliari was however marred by the ugly specter of Racism when their recently acquired Belgian Striker Romelu Lukaku was racially abused by a section of the home fans.
This marks the second time such incident happened at Cagliari within a year. The first was when then Juventus striker Moise Keane endured similar treatment from their home fans during a league match on April 2019.
In other matches, A.S Roma and SS Lazio faced off in the first derby of the season.
However, the two sides from the capital shared the spoils with Luis Alberto's scoring in the 58th minute of the second half to cancel the away side's opener a penalty converted by Kolarov to end the game at one apiece.
Torino F.C continued with their impressive start to the season recording a 3-2 away win against Atalanta B.C. Parma Calcio 1913 also recorded an away win of their own, beating Udinese Calcio 3-1 after going down one-nil to Juventus F.C on the opening day of the league.
For the rest of the day's matches, U.S. Sassuolo Calcio beat 10-man U.C Sampdoria 4-1. Bologna F.C 1909 and promoted side Genoa C.F.C on the other hand recorded slim home victories over S.P.A.L and ACF Florentina 1-0, 2-1 respectively.
Lecce rounded-off the day losing at home 1-0 to fellow promoted side HellasVerona F.C.
The next round of matches will be played in two weeks' time as from the 15th of September when the league resumes after the international break.
Leave a comment