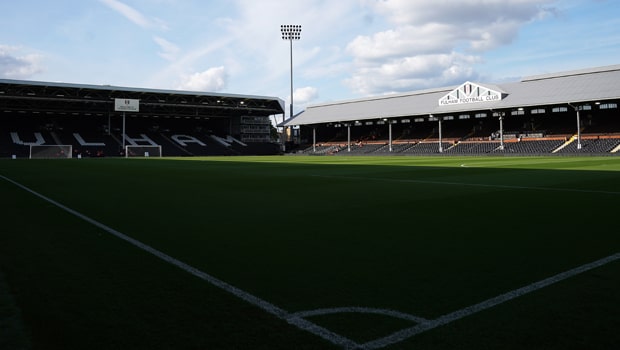 Many Players have been on the pitch for the cottagers since their inception. However, some players have been outstanding and considered as the best to have graced the ball since the club played its first professional match in December 1898.
Below are the top 5 players in Fulham's long-time history:
Leslie Barrett
Les Barnett is a left-winger who played for the club from 1965–1977. The England international was part of the squad that helped Fulham in the Third Division promotion season of 1970-1971. Les was a fan favorite and scored 15 goals during that season. He went on to score 90 goals for the club as well as having 491 appearances including the 1975 FA Cup Final. Leslie currently owes a small market garden in Earlsfield.
Graham Leggat
Graham moved to the London club in a £16,000 deal from Aberdeen in 1958 where he formed a right flank partnership with England captain Johnny Haynes.
Leggat, through his dribbling skills, won the heart of the Fulham's fan. Moreover, he's goal-scoring ability was mouthwatering, netting a total of 127 goals in 254 appearances for the club.
Graham had 18 full International caps for Scotland between 1956 and 1960. He died in the year 2015 aged 81.
Eddie Lowe
Eddie Lowe during his time at the club played at full-back or wing-half appearing for the club 511 times. The defender during his time at the club was a model of consistency, an ultimate team player as well as a tenacious tackler. His ability to read the minds of attacking players made him a fan favorite. Despite his tackling abilities he was never booked or sent off. Lowe also managed Notts County before his death on March 2009.
Gordon Davies
Gordon Davies is a former Welsh International who appeared for the club from 1978–1984. Davies during his time at the club was a prolific goalscorer, scoring an incredible 159 league goals in 460 appearances which made him the club record goalscorer.  He is still a popular and frequent guest at Craven Cottage matches.
John Norman Haynes
John Haynes is regarded as the best player to have ever graced the pitch for Fulham. He joined the club at 15 years old and went on to make 657 appearances for Fulham scoring 157 goals in an 18-year journey. John was regarded to as one of the best passers by the Brazilian Pele and was the first player to be paid £100 a week. He was even nicknamed "the Maestro" due to his passing ability.
John died at the age of 71, and his statue was made outside Craven Cottage as a sign of respect for his contribution to the club.
Written by:Olumide Alake
Leave a comment