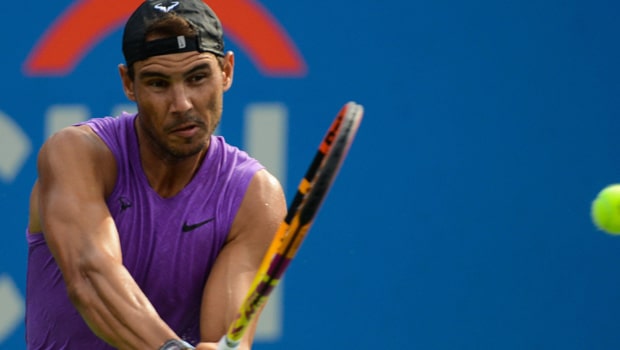 It is a famous adage that 'No player is, was and will ever be bigger than the game itself. Tennis legend Rafael Nadal said that no player is more important than an event after Novak Djokovic's visa was once again canceled. Djokovic will be deported from Australia on Monday night and he will not be allowed to participate in Australia Open after the Serbian lost his appeal against the Federal government.
When asked what difference will it make when Djokovic will not play in Melbourne in the coming week, Nadal said a lot of focus has been given to the whole controversy, which takes our focus away from the game. Novak Djokovic has won the Australian Open for a record-breaking nine times.
In a pre-tournament press conference, Nadal said "the Australian Open will be a great Australian Open with or without him. "I think the situation has gone too far. Honestly, I'm a little bit tired of the situation because I just believe that it's important to talk about our sport, about tennis.
"There is no player in history who's more important than an event. "From my point of view, there are a lot of questions that need to be answered. I think it will be good if everything clarifies soon. Everyone chooses his [their] road.
Meanwhile, it will be the first time when only Rafael Nadal will play in the Australian Open out of the Big Three as Roger Federer is also recovering from his knee injury.
Nadal added that he respects Djokovic's decision to not get vaccinated.
"I really respect him, even if I don't agree with a lot of the things that he did the last couple of weeks."
Meanwhile, Rafael Nadal will begin his Australian Open campaign against America's Marcos Giron on Monday.
Leave a comment