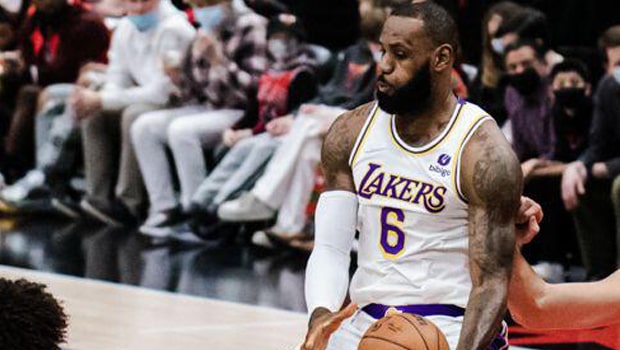 Denver Nuggets rookie player Bones Hyland admitted that sharing the court with the LA Lakers talisman LeBron James was big for him. Hyland revealed that he idolized James while growing up as a young kid and saw a lot of him and it meant a lot when he was able to perform against King James.
Meanwhile, LeBron James is playing his 19th NBA season and he has been an idol for a lot of young players, who are coming up in the ranks. James has been a consistent performer and his records speak for himself. At 37, James is still playing at the top of his game and has always played a key role for the LA Lakers.
On the other hand, Denver Nuggets trounced LA Lakers by 133-96 on Friday night as Bones Hyland top-scored for his team with 27 points, shooting 8-15. LeBron James was once again the lone warrior for his team as he dropped 25 points. This was the Lakers' third consecutive loss and their horrid run in the ongoing season continues.
Hyland said to NBA TV Analysts after the game, "Growing up, I always, you know, watched LeBron. So sharing the court with him was big to me. I wanted to show the world what I had to offer and, you know, I stepped out today and made a name for myself, and come out with the win. It was a great team win."
Hyland, who came off the bench for Denver Nuggets also scored 10 rebounds as he recorded a double-double. Furthermore, he contributed two assists and as many steals.
On the other hand, LA Lakers suffered the 22nd loss of the season as they now have a 21-22 record. The Lakers had won four matches on the trot but gave away the winning momentum as they have now lost three games on the bounce.
The LA Lakers will next play against Utah Jazz on Monday night.
Leave a comment