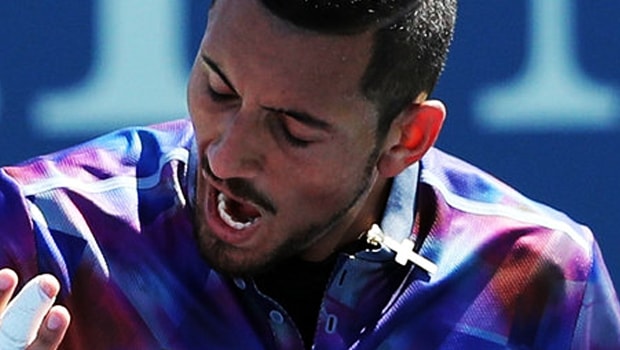 Australia's Nick Kyrgios insists he must improve his dedication after he was dumped out of the US Open in the first round on Wednesday.
Kyrgios had been hoping to lay down a marker at Flushing Meadows but fell to defeat to fellow countryman John Millman.
He suffered a shoulder injury during his opening match in New York and the pain eventually proved too much and he was unable to compete with Millman.
Kyrgios admits he must do more at the age of 22 if he is to become a household name in the world of tennis.
He continues to struggle at Grand Slams and the Canberra-star has conceded his mindset must change before it is too late. Speaking to reporters, Kyrgios said: "I keep letting people down.
I'm not dedicated to the game at all. There are players out there that are more dedicated, that want to get better, that strive to get better every day, the one-percenters.
I'm not that guy. "I've had a diabolical year at the Slams. It doesn't surprise me.
It's just the story of my career, really. I will have good weeks. I'll have bad weeks. It's just a roller-coaster.
"I'm not having the greatest year, like I should have done, but the last three months have been a nightmare really."
Roger Federer is still the 2.75 favourite to win the US Open.
Leave a comment