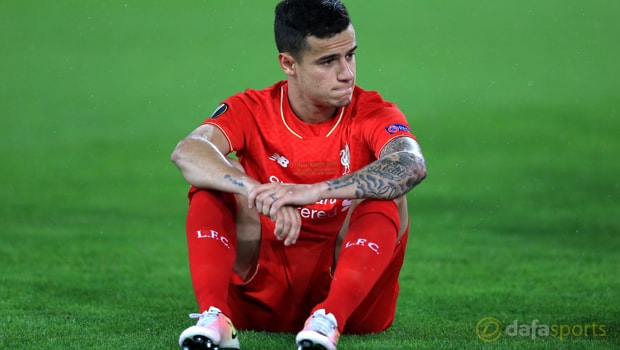 Brazil manager Tite insists Liverpool forward Philippe Coutinho needs to be playing football where he is happy, as he continues to be linked with a move to Barcelona.
The Reds playmaker continues to be linked with a summer switch, despite the Merseyside outfit claiming he will remain at Anfield.
Barcelona have already had three bids rejected for the former Inter Milan man and the Spanish giants have since signed Ousmane Dembele.
Despite replacing Neymar, they are still eager to sign Coutinho but he appears set to stay with the Premier League giants.
He is currently away on international duty ahead of the World Cup qualifier against Ecuador and Tite admits he just wants his star man to be happy.
Tite told reporters in Brazil: "It has affected him and will continue to affect him until the transfer window closes.
If he leaves, he will continue to be affected because he'll need time to adapt to his new club. Players are human beings and they respond in different ways.
"I'm not sure how he will respond because it depends on the person.
I don't have an opinion on what is best for him. If he stays at Liverpool. I will be happy. If he goes to Barcelona I will be happy too."
Liverpool boss Jurgen Klopp has yet to play Coutinho this season due to a claimed back injury and illness but he has trained with Brazil and Tite has confirmed he will start the game on the bench.
He added: "Our medical team contacted Liverpool to find out what the situation is.
It's important that he is with us but at the same time we don't want to take any risks.
"Willian has been playing, he is doing great so, in fairness, he will start the match and Coutinho is benched."
Leave a comment