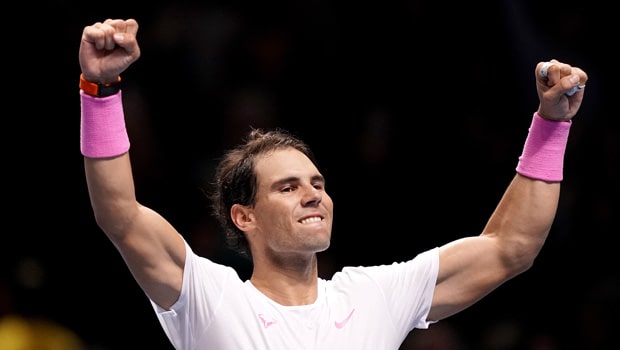 15 years after winning his first French Open title, Spanish champion, Rafael Nadal has won it for the thirteenth time after defeating world number one, Naval Djokovic, in a game of 3 rounds (6-0 6-2 7-5).
Nadal has now equaled Roger Federer's record of 20 grand slams as the final match also marked his 100th appearance at the event, making him the first player to reach that milestone. It was also the fourth time that he has won the event without losing a set in any of the games they play at the event.
Nadal began things on a high note by dominating the first round. Djokovic found it hard to recover from the assault and even failed to score a point, finishing the round with no score.
The Serbian recovered from the defeat and began the second round with more vigour, and soon he was leading the scoreline with 2-1, before Nadal took charge again and prevented Djokovic from scoring again, ending the round at 6-2. The third round was where the challenge came as Djokovic was now more determined to win a set, at least. But he was no match for Nadal who proved that he was the king of the clay court. There was a lot of back between the two top-ranked players, but that did not stop Nadal from finishing with a two-point lead.
Nadal's victory was a resounding one as it set new records and also intensifies the Nadal-Federer rivalry as both men currently have 20 grand slam titles each. Speaking on that after the match, an excited Nadal said that the feat is not something he thinks about: "Honestly, I don't think about the 20th and equalling Roger, for me, it is just a Roland Garros victory." Nadal has won 13 of his grand slams at the event and recalled that he has spent some of his favourite moments at Roland Garros.
Federer sent a congratulatory message to the latest winner; "Therefore, it is a true honour for me to congratulate him on his 20th Grand Slam victory. It is especially amazing that he has now won Roland Garros an incredible 13 times, which is one of the greatest achievements in sport."
Djokovic also sent in his message, stating "I experienced it with my own skin." This is the first time Djokovic would not complete an event this year, except for the French Open where he was disqualified. He now needs to win three grand slams before catching up with Nadal and Federer.
Leave a comment