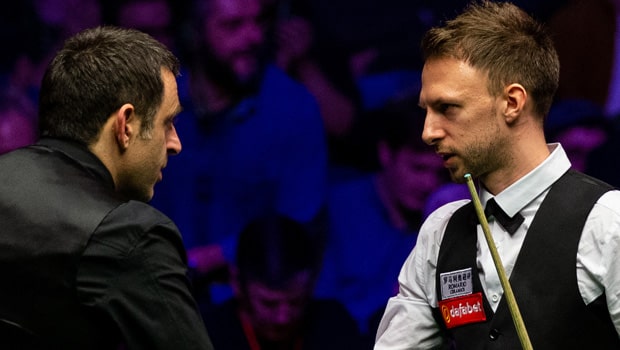 Brace yourself for a frantic round of encounters laden with gilt-edged chances as the first Home Nations Series tournament of the 2020/21 snooker season gets underway soonest. The competition will feature the kings of the table – Ronnie O'Sullivan, Judd Trump and Mark Selby who are as expected the favorites to win.
A well-oiled legend, Ronnie O'Sullivan, will be rolling out all weapons in his arsenal and leaving no stones unturned in ensuring that he comes out tops. But he will be facing stiff challenges from Trump and Selby who are no aliens to victories either.
Both Trump and Selby have at different times lifted titles that matter, but wouldn't mind adding one more to their trophy cabinet. The latter is in fact the defending champion and wouldn't stand anyone else other than himself lifting the title.
The ranking event will be taking place at the Marshall Arena in Milton Keynes and promises to be full of edge-of-the-seat action. Selby, fondly known as the Jester is the number one seed in this year's edition and would be taking the game to China's Fan Zhengyi in the opening encounter of the tournament. What better way to start a Home Nations Series than starting with a relatively unknown player?
He could also potentially clash with Ireland's Aaron Hill. Many months back, Hill wouldn't have been seen as a serious contender. But it was the Irish rookie who took Ronnie O'Sullivan out in the September European Masters. He's got some damn guts!
Former English Open Champion, Liang Wenbo is also in the mix with the likes of Stephen Maguire and Shaun Murphy.
The tournament's second quarter in the top half will also see Neil Robertson in a tricky challenge with Lyu Haotian.
Other major contenders in this section include European masters runner-up Martin Gould, Yan Bingtao, Mark Allen and David Gilbert.
The bottom half is the icing to the cake housing two powerhouses in Trump and O'Sullivan. The attendance of the latter isn't guaranteed since the legend pulled out of the Championship league last week incidentally held at the same venue.
The world champion is poised to face amateur Brian Ochoiski while Trump will be tested by 2019/20 Rookie of the year, Louis Heathcote.
Leave a comment