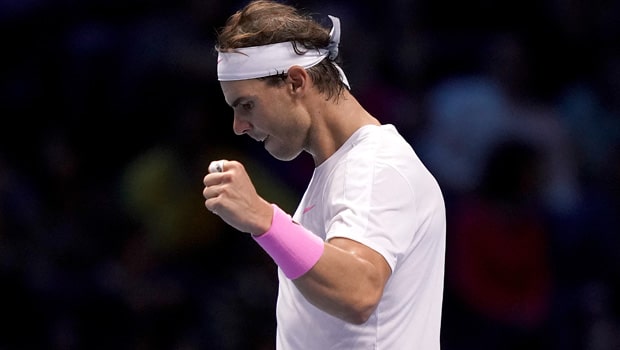 2020 Roland Garros champion Rafael Nadal has revealed that there was a time he was thinking of taking a break from the sport.
Nadal, who was recently defeated in the Paris Masters semi-finals by German Alexander Zverev, is known for his mental strength, which has helped him win 20 grand slams, equalling Roger Federer's record.
Although he noted that he never thought of quitting the game despite suffering several injuries before finally recovering from being at his best again. One of those moments was the year 2018, which he described as a very bad moment.
Due to several injuries sustained in 2018, the Spaniard, who also loves football and golf, could only play nine tournaments.
Unfortunately, he could only complete seven out of those nine events, retiring from two of those. This extended till the start of the 2019 season, and everything was looking bad for the present world number two.
It was all down to his team, who helped him overcome mental block after struggling during the bad time.
Expressing his appreciation and standing by him during the bad times, Nadal had during a training session with Coach Carlos Moya, and physio Rafael Maymo at the Rafa Nadal Academy said he couldn't continue after five minutes.
But they stood by him, and now everything seems to be fine with the 20 grand slam winner.
While noting that he has always been an energetic athlete who always trains with passion, he said he was not feeling the game at a point. This was because he was hitting the ball without any passion, which he sees as meaningless.
Moya and Maymo were able to bring him back to his best by taking his mind off tennis for the time being, which eventually worked. The trio achieved this with a hiking trip that offered a lot of relaxation.
Although they didn't get the result they wanted as Nadal struggled later, losing early in Monte Carlo, but they stuck to their gun and motivated Nadal to fight on.
Nadal eventually found his feet six months after almost taking a break from tennis, winning the French Open in 2019, and ended the year as number one. He repeated the success in 2020 despite the COVID-19 break.
Leave a comment