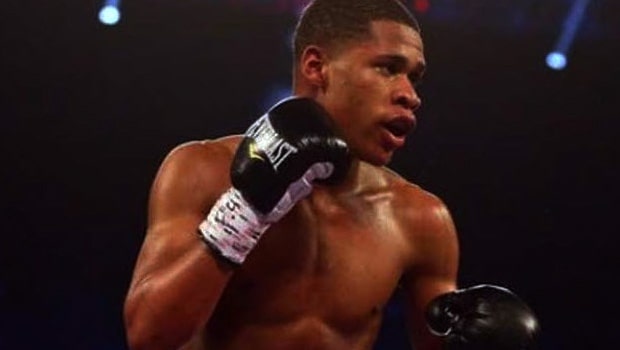 Devin Haney put in good work to defend his WBC lightweight title for a second time as he earned the unanimous vote of the judges, 118-109, 120-107, and 120-107 to defeat Yuriorkis Gamboa. This was Haney's first fight since November last year and also Gamboa's first since last December. Both fighters suffered injuries in their last fixtures.
In the first three rounds, Gamboa tried to dominate the younger fighter, but Haney was quick to prove that skill and toughness does not come with age. All Gamboa's efforts to subdue Haney failed as, instead, Haney only grew stronger, eating all his shots and dishing more back at him. In the fourth round, Haney came out full blazing and landed some critical shots that even surprised his opponent.
By the fifth round, Gamboa seemed to have found his footing, inflicting some minor damage on the other man, but not enough to shake or weaken him. Gamboa fought better in the seventh and eighth round as he was beginning to prove difficult for Haney.
Haney regained his strength in the ninth round, taking the the action to the max, while all Gamboa did was look for a way to clinch. In the tenth, the referee gave Gamboa a final warning for his frequent clinching. Gamboa was finding it increasingly difficult to engage and would rather keep his distance, to the annoyance of Haney in the eleventh round. Gamboa had some points deducted for clinching after the final warning. In the twelfth, Haney had the upper hand and all Gamboa could do was defend himself from punches and keep his distance. The match then came to an end and Haney was declared the winner.
The win improved Haney's record to 25 wins out of 25 fight, 15 of which he had won by KO. After a year since his last fight, Haney had this to say, "Everything felt great, being back in there after being out so long. I felt really good in there and am just ready to get back in the ring as soon as possible." As for Gamboa (30-4), this is his second straight loss and also his third failed attempt at getting a belt.
Despite the show Haney put up, many people still felt that it was not up to par, especially because the fight reached the 12th round and for such people, Haney had something to say; "They always gonna say something. It comes with the territory. If you knock him out in the 1st round they say you fought a nobody. If you go in there and pitch a 12-round shutout like I did, they say you should have knocked him out. They're always gonna say something regardless. I just want to keep growing, keep getting better and make the big fights happen. I want a big fight next."
Haney named Teofimo Lopez as the next opponent he would like to face. Lopez is currently the holder of the WBA and WBO belts. Facing him means Haney wants a shot at becoming the unified Lightweight champion.
Leave a comment