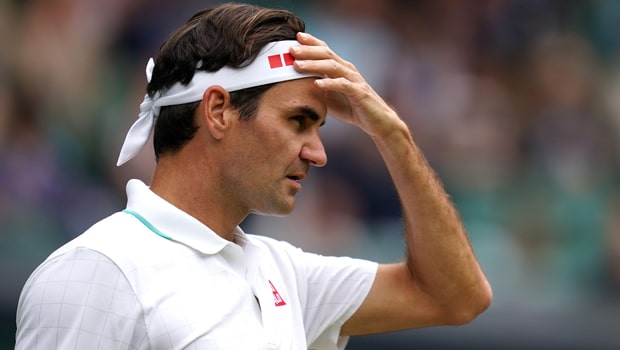 On Sunday, former world number one, Roger Federer, announced that he would be "out of the game for many months". The Swiss said he would be undergoing knee surgery and would be in crutches for many weeks after the procedure. By this, Federer confirmed that he would not be playing at the U.S Open.
First, at this point, one would have lost track of how many times Federer has withdrawn or pulled out of competitions, either in-between or even before they start. He pulled out of the French Open and the Wimbledon Championships, and some other events in the past few months. But this is not his fault. To be fair to Federer, him still being active in the game at this point is a surprise. After having two knee surgeries in 2020, which kept him out for the whole of the year, one might say that Federer has not been in the best of shape, and they may be right. All of Federer's reasons for withdrawing from events this year is due to his knee.
Federer, who clocked 40 about a week ago, has had a very interesting career. He won his first grand slam at Wimbledon at age 22 and turned out to be one of the greatest male tennis players of all time. By winning the Australian Open in 2018, he became the first male player with 20 grand slam titles, although the record has been equalled. He also spent a total of 310 weeks as world number one, a high record until it was recently surpassed by Serbian Novak Djokovic. The point of this is that Federer has had a very successful career and has reached a height not many people would get to. He has also been an influential figure, drawing more fans into the game. As far as tennis is concerned, Federer has achieved all there is to achieve and has absolutely nothing else to prove.
That is why his shortcomings in the past months have led some to question if he is truly done with the game. A few years ago, many people would have expected that he would have retired by this point, seeing just how wonderful his career has been. Federer has not given such a hint. In the video he released announcing his withdrawal from the U.S Open, he acknowledged that his age was something to be concerned about, coupled with the injuries. But he ended the video by saying that he would be back on the court soon, which is something we all hope for.
Still, it is obvious that he does not have enough time left as a professional player. Even when he returns, he may not be as competitive as before and would only be playing for the fun of it. But we can only wait to see what the future holds and what Federer eventually decides to do.
Leave a comment