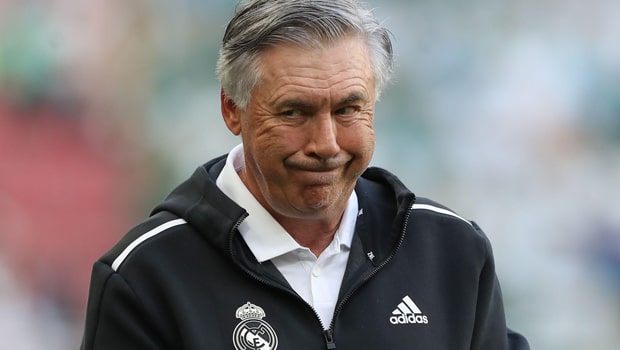 Real Madrid coach Carlo Ancelotti has denied recent reports that state that former Real Madrid forward and Portuguese captain Cristiano Ronaldo is on the verge of returning to the Santiago Bernabeu.
Carlo Ancelotti will return to Real Madrid this summer after leaving Everton made the revelation via his Twitter handle denying the links.
36-year-old Ronaldo has 10 months left on his Juventus contract sparking speculations on a potential return to Real Madrid.
The former Manchester United forward left Real Madrid for Juventus for a deal worth £99.2m in 2018 and he has since won two Serie A titles.
Cristiano Ronaldo also denied the links with a strongly worded release calling the reports by the media as disrespect for him and the clubs involved.
"More than the disrespect for me as a man and as a player, the frivolous way that my future is covered in the media is disrespectful to all the clubs involved in these rumours, as well as to their players and staff. My story at Real Madrid has been written. It's been recorded. In words and numbers, in trophies and titles, in records and in headlines. It's in the museum at the Bernabeu Stadium and it's also in the minds of every fan of the club." Ronaldo said.
Ronaldo who joined Madrid in 2009 and made 292 appearances stated that he remembers the nine years fondly and holds deep affection for the club and the relationship he had with the Los Blancos.
In 97 appearances for the old ladies in three years, he has won two Serie A and two Supercoppa Italiana and a single Copa Italia.
The reports were sparked last week after Lionel Messi moved to Paris Saint-Germain from Barcelona, while Kylian Mbappe has been repeatedly reported to be interested in a move to the Spanish capital with Real Madrid.
Leave a comment