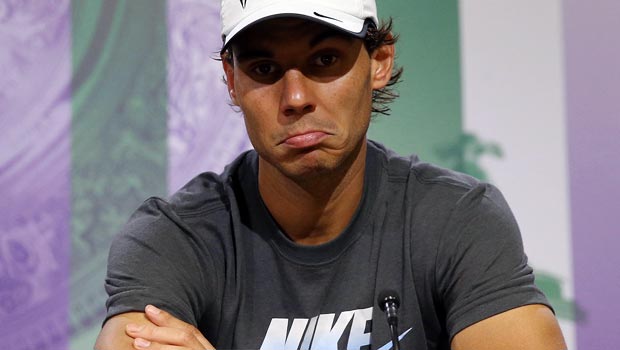 Defending champion Rafael Nadal has confirmed he will miss the US Open after failing to recover from a wrist injury in time.
The Spaniard confirmed last month he was facing a race to be fit for the final Grand Slam event of the year after picking up the injury in training.
The world No 2 gave fans hope he might play in New York when he posted a picture of himself practising in Mallorca on Facebook.
However, having pushed back the decision on whether to play at Flushing Meadows until this week, Nadal has now revealed he will have to forgo defending his US Open title.
Nadal posted on Facebook: "I am very sorry to announce I won't be able to play at this year's US Open a tournament in which I've played in three consecutive finals.
"I am sure you understand that it is a very tough moment for me since it is a tournament I love and where I have great memories from fans, the night matches, so many things…
"Not much more I can do right now, other than accept the situation and, as always in my case, work hard in order to be able to compete at the highest level once I am back."
It is the second time in three years Nadal has been forced to miss the US Open after his long-standing knee issues forced him to miss the event in 2012.
The 14-time Grand Slam champion, who hasn't played since losing to Nick Kyrgios at Wimbledon, has given no indication when he will be fit to return.
Leave a comment