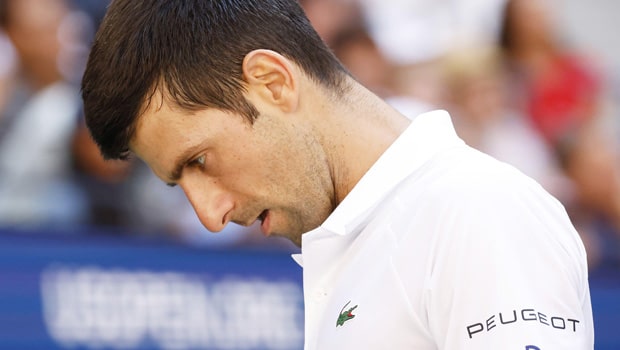 Renowned Tennis coach Toni Nadal was surprised to see Novak Djokovic affected so much by tension in the US Open final. Djokovic was chasing Calendar slam and was under enormous pressure to deliver against the Russian. However, Djokovic could not bring his best to the table as he was beaten in straight sets by Daniil Medvedev.
After winning his semifinal match against Alexander Zverev in a thrilling five-set encounter, Djokovic stated that he is going to give his all in the final and play it like it is the last match of his career. However, Djokovic could not mentally handle the pressure, for which he is well known.
Meanwhile, Djokovic must have been physically tired as he had spent 17 hours on the court before the US Open final whereas Medvedev had spent 11.5 hours on the court and had only dropped a single set on his way to the final.
"The enormous weight of all that was at stake for him made it impossible for him to resist Daniil's relentless level of play," Toni Nadal said. "And I have to admit, I was surprised to see him so affected. "He may have been a little less resilient lately, but we all know his tremendous ability to withstand moments of maximum tension with strength and focus.
"Coaches may prepare their players, try to cover all aspects of the game, the different approaches to a game, improve technique, polish shots and physical endurance, "There is something that cannot be done such as always be controlled: the control of emotions at certain moments of a match or, in this case, at the decisive moment of an entire sports career."
Nadal has put his weight behind Djokovic and feels the World no.1 will bounce back stronger in the next season. Djokovic had an incredible run in 2020 as he won three slams and looked almost invincible till the US Open final.
"Djokovic knew he was facing the most crucial match of his life, the meeting that was to determine the much-talked-about debate in tennis: who is the best player in the history of our sport," Nadal said.
"It is certain that this defeat will be painful for the Serbian but he will recover."
Leave a comment