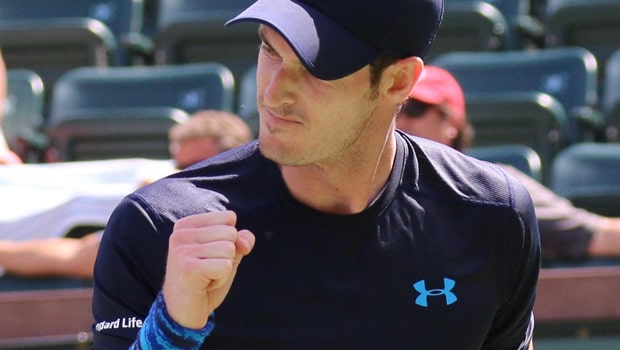 Former World no.1 Andy Murray considers himself to be lucky to have played in the same era as the Big three – Roger Federer, Novak Djokovic, and Rafael Nadal. In fact, Murray was also part of the elite group and it was known as the Big 4 in the past. However, the Brit struggled with his hip injury and since then it has been a difficult road for him.
Murray has won three Grand slam titles but admitted he may have won have more titles if he had played in a different era. However, Murray noted that he was able to get the best out of himself while playing against these top three players.
It is noticed that the competition always gets the best out of the big players and the Big 3 have set the bar so high for other players. Federer, Djokovic, and Nadal have each won 20 Major titles each and they are regarded as the three best players in Tennis history.
"Do I regret being born at the same time as them? It's a difficult question," Murray said. "Obviously, on the one hand, I regret it because I tell myself that I could have won a lot more if they hadn't been there or if I had been 5 or 6 years younger. I would have had more opportunities. On the other hand, I had the opportunity to play and challenge the best players in history in the biggest tournaments."
Murray has had the pleasure of sharing the court with these players and has also won some matches against them.
"I was able to face Rafael Nadal at Roland Garros, Roger Federer at Wimbledon, Novak Djokovic at the Australian Open and the US Open and always in the final, even at the Olympic Games," Murray added. "I obviously did not win all these meetings but I won a few. I feel lucky to have been able to play against them, they allowed me to improve by setting the bar so high."
Meanwhile, Murray defeated number five seed Hubert Hurkacz in the opening round of the Vienna Open and this win will certainly add a shot to his arm.
Leave a comment